Double Bigamy Trails Top UK RCCG Members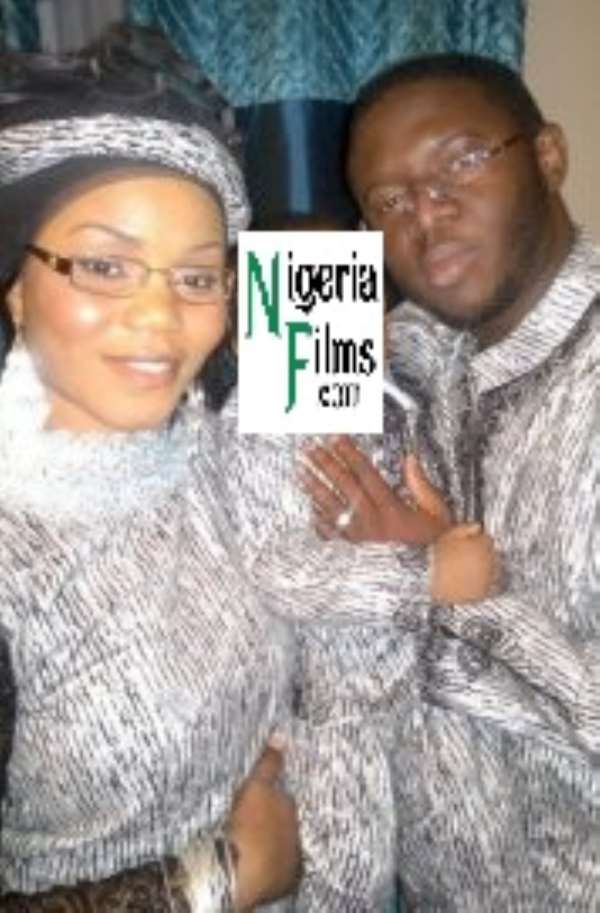 John 4:24 in the Holy Bible states that "God is spirit, and those who worship him must worship in spirit and truth."
No wonder the same Bible says in 1 Peter 4:17 that, "For the time is come that
judgment must begin at the house of God.
According to what Nollywoodgists.com scooped from a source, top members of the Redeemed Christian Church of God, Open Heaven Parish, United Kingdom, Kelvin Olukayode Olaofe popularly called Yahoozee and Bimbo Allen are presently engulfed in bigamy.
We learnt that Kelvin, who is also known as Michael Olayemi Olaofe, is a church drummer. He is said to be legally married to a woman from Nigeria who he lives with in Leicester, England.
Kelvin was said to have left his family in England to Dublin, Ireland in search of a job.
We then learnt that Kelvin, who answers to the name, Yemi in England, then met Bimbo, who is also called Janet Uvie Allen, in Dublin.
Bimbo is a choir in RCCG Open Heavens Parish, Dublin. Bimbo and Kelvin met in church while Kelvin was drumming for the church.
Gist has it that Bimbo is legally married to one Babatunde Olaniyi Joseph, who she married in Nigeria but once lived together with in the UK.
Further information has it that Bimbo lured Kelvin into staying with her after she set her eyes on him, promising to get him a good job in Dublin. She also promised to take total care of Kelvin welfare in Dublin.
This we learnt Kelvin quickly jumped at. But when some church members started getting suspicious of an affair between them, they both denied it until pregnancy issue came in.
They were said to made church members believed they were still single while they have actually married to separate spouses in England.
We also gathered that Bimbo and Kelvin allegedly lied to the Parish pastor that they have done a traditional wedding in Nigeria after Bimbo's pregnancy became known to all in Open Heavens Parish.
Another story about Kelvin is that he once allegedly duped one Victoria's father's bank account before running from the UK to Ireland.
He was alleged to have done so by withdrawing money from the bank account through the ATM. He was also said to have initially denied it until camera installed in the ATM proved him wrong.
Kelvin is said to have a son with his wife in England.
We gathered that Bimbo has now told Kelvin divorce his wife so as to facilitate her union with Kelvin.
As we learnt, Kelvin now have access to bimbo's belongings, especially her bank accounts.
Both Kelvin and Bimbo have now moved from Open Heavens Parish to another church, where Bimbo is still a member of their choir.
They now live as couples claiming to have done their traditional marriage in Nigeria.