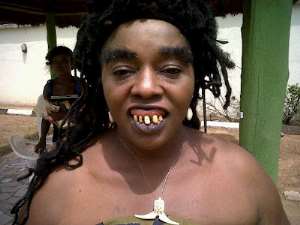 The major problem I have with Nigerian movie is classification, they can't classify the movie, in a movie your see horrorful scene, magical scene, love scene, spiritual scene, sex scene, comedy scene, they finally tagged such movie as true life story, after 3 hours of time wasting you will then see the caption, THIS IS JUST THE BEGINNING.
You hadly seen Nigerian movie correcting an act in the society.
....car disappearing
....masquerade in the house of God
....gateman slapping his boss unjustly.
....evil spirit or demon encounter in the bush or forest, how come Natgeo world had no documentary on this demon and evil if they really exist
....armed robbers disappearing during police pursuit.
....scene that deliberately show the inefficiency of our law enforcement agent.
....scene confirming that charms actually work, adulterating the reasoning of viewers.
....encouraging and recognizing area boys, agbero, oluomo, olohunwa, drup pushers, idolatry, opc etc
....claiming there is bullet waver, ayeta, acid na water, photocopy, fortune users etc
...clamming there is healing from religious angle instead of taking the sick to hospital.
All these things bring reasoning backward, and will always boxed the thinking of the viewer
RUBBISH
PLS BAN AFFRICA MAGIC FOR THE SAKE OF THE COMING GENERATION, EXCEPT...