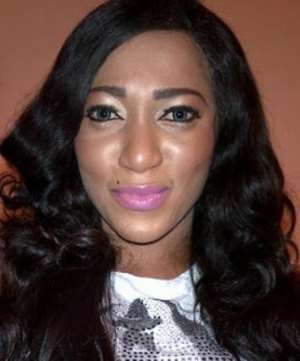 THE news making the rounds is that popular Nollywood star and actress, Rukky Sanda has joined some of her colleagues in the race to stop the natural aging process by undergoing plastic surgery.
But the beautiful actress has denied this. In her twitter stream, the actress wrote: "I am as beautiful as ever, I never tampered with my natural beauty or my angelic face. But if you don't believe me. You can jump into me lagoon (smile).
Also in a telephone call conversation with Showbiz Today, she repeated the denial, saying: "I never did any plastic surgery. Maybe I look more beautiful, I am with that,but1 never did any facial treatment anywhere."
The rumour started in January shortly after she returned from a trip abroad where she spent several weeks with her new boyfriend.