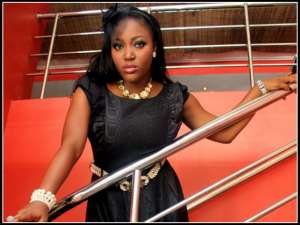 If there is one human behaviour people don't like to be associated with, it is definitely going to be the snobbish act.
According to this gist relayed to Nollywoodgists.com from an eyewitness account, a consultant had gone for Banky W's birthday party held some days ago in Lagos to talk to Kel about an endorsement deal.
He was said to have tried getting in touch with her manager, who unreachable before that day.
When this consultant was hinted about Kel's availability at Banky's birthday, he made his way to the event.
We were reliably told that when Kel was greeted by this consultant, she allegedly snobbed him and made her way to Banky W's table.
We gathered that this consultant was only at the party just to discuss an endorsement deal with the former Lagos State University (LASU) student. The deal, which allegedly Kel lost, we learnt runs into about 70 million naira.
Kel is a Nigerian female rapper, who has for some time now been on the low key musically. She was dropped as Soul Mate hair cream brand ambassador.
Kelechi popularly known as Kel performed at the Afro Beat Festival in Apollo Hammersmith in London on the 28th August 2011.jpg