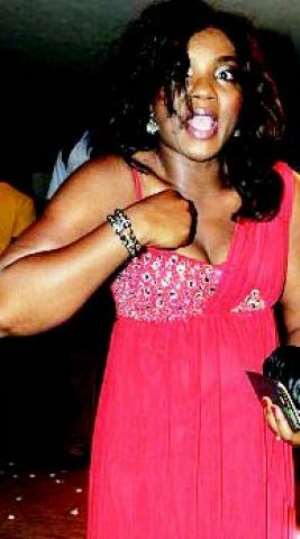 Chioma Chukwuka's red carpet readjustment
Font size: Our Reporter 25/03/2012 21:32:00
Chioma
Without a doubt, celebrated actress, Chioma Chukwuka is an amazing act to watch in the make-believe world. And just in case you doubt her professionalism, then recall that in 2007, the very talented Chioma Chukwuka won the African Movie Academy Award for Best Actress in a Leading Role for taking part in Sins of the Flesh.
And while the Banking and Finance graduate started her acting career through The Handkerchief in year 2000, she has since starred in over 80 movies. So you will agree that she is a fabulous actress.
However, it appears that the very beautiful Chioma Chukwuka needs some lessons from the Fashion Police on how not to adjust and readjust her outfit while on the red carpet.
Cocktail Whispers can reveal that paparazzi had a field day a couple of days ago when Chioma walked the red carpet of the premier of Kunle Afolayan's latest movie, Phone Swap.
Not a few people felt embarrassed at the event when gorgeously dressed Chioma 'unprofessionally' adjusted and readjusted the top of her beautiful red gown at every chance she had.
In fact, at a point, some people felt that she was probably trying to bring out money from her bra. But of course, that was not the case as the paparazzi snapped their shots no money came from that end.
So who is to blame, Chioma's restless hands or her stylist?
Perhaps Chioma needs to know that it is best to leave her dress alone while on the red carpet and just enjoy the attention from the prying eyes and camera lenses. It may not necessarily matter whether she is comfortable in the outfit or not.