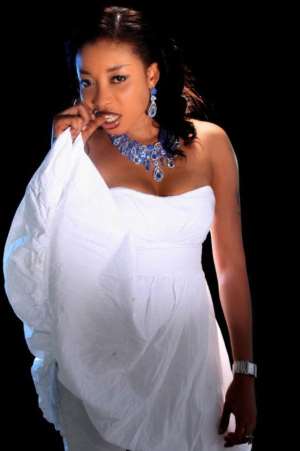 Popular Yoruba actress,Lizzy Anjorin is name that rings a bell in the movie world.
The pretty actress who spots a glowing complexion is one of the most successful actresses in Nollywood.
She launched into the movie scene 5 years ago as an actress but has taken her career a notch higher by diversifying into movie production.
The beautiful mother of one in a recent interview opens up on her marriage plans.
She said; I am taking my time,I want to get married to a man who will be extremely busy with his career,not an idle man who will listen to all the rumours that some of my colleagues often peddle.
One other reason why I am still single is because I want to accomplish a few things before I get married.As a young girl I still want to achieve a few things because when you get married,marriage will restrict you.
When asked,how come many people don't know you have a child;she said Those who know,know.I hardly go to functions with her.Until recently,she used to live in Jos with her paternal grandma.
Many people don't see Liz as a mother of a grown-up girl like her.
It feels good,I just love my life because there are some things I don't pose about.If I had flaunted her,people would have known since that I have a kid.
The day some of my colleagues saw her,they were shocked and I told them look,I had her when I was in college.I had her 14 years ago,I was 20 then.
That's a long time ago.Her father is late.That is why his mum took her to live with her in the North