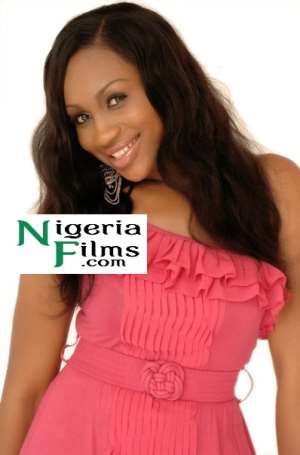 As the Federal Government is set to approve a new uniform for the Nigerian Police, worried analysts and concerned Nigerians have condemned the move. Entertainment Express spoke with a wide range of entertainers who also criticized and questioned the rationale behind the change of uniform. They argued that the new uniform is a colossal waste of resources, which the nation does not need now.
SOUND SULTAN (MUSICIAN)
I don't see any sense in the changing of uniform from black to whatever colour. All they need to change is their mind and mentality not their black uniform to white when their minds remain black. More so, I believe the new police boss should be more focused and stop majoring on the minors. What the Nigerian Police needs is change of heart and re-orientation. Making the police to work professionally with state-of-the-art facilities should be his priority. God bless Nigeria.
BANKY W (MUSICIAN)
Good idea! And at least each of them should get three pairs with boots. The idea of baton should be re-introduced to minimise extra judicial killings and "accidental discharge" that are very rampant among the cops. Minimum entry requirement should be NCE, ND or first degree. Training on weapon handling should be constant. Let the new uniform reflect a new Police force.
DJ SPIN'ALL (DISC JOCKEY)
Here is my own advice to the IG: Repair your police training colleges. You can also bring in Americans, Brits and some Europeans to build you a standard academy, complete with lecture halls, dorms, obstacle course, driving range, shooting range and a mechanics workshop for weapons training. When this is built up and there should be several of them littered around the six geo-political zones, hire Lawyers, ex-police officers from home and abroad to teach your officers first and foremost. It's sad that officers do not even know the law. Also, the ex-police lecturers would also provide weapons and tactical training. After every officer must have passed a physical and written examination to be conducted and supervised by the judiciary if possible, then they are issued the new Nigerian uniform complete with a big Bronze/Silver/Gold Nigerian Police Badge, a 9mm pistol (not big AK-47's), a Baton, a walkie talkie, two sets of handcuffs, pepper spray and a notepad.
SASHA (MUSICIAN)
The man should roll his sleeves to work. How will the police work without equipment or does he think anyone will attempt to defuse those his uniform without proper equipment, or that the officers are not now more afraid of the better armed criminals and Boko Haram?
WEIRD MC (MUSICIAN)
The thing is with the mentality and IQ of the policemen. Give them gold uniform today; tomorrow it will look like rags. You don't put a gold round a pigs neck. The rank and file in the force needs re-orientation and proper IQ tests from experienced people. After that maybe like 20 percentages of these present policemen will remain. I bet you respect the man and not the uniform. A good man remains good irrespective of what he wears. The uniform is not the issue but the personality inside it. What the IGP should do is to embark on re-orientating the entire police force. Bottom line - change the thoughts of the people and not the uniform.
BOVI (COMEDIAN)
Rather than changing their uniform, I recommend changing of attitude towards Nigerian masses. Their hearts are as dirty as the uniforms they put on. They are so careless individuals who have no regards for human lives. All they care for is money and nothing else. Changing their uniforms without first changing their corrupt hearts will only amount to washing of the back of the pot while the inside is full of dregs and rottenness. Change of garment without change in character is colossal waste of resources and misplaced priority. FG, I think what is of great urgency to Nigerian now is the issue of security. Please can you divert this money for police training and equipment in order for our police to be a match to Boko Haram terrorism?
TIWA SAVAGE (MUSICIAN)
Though is a good thing from the I G. But he should also do something about the issue of police patrolmen fueling vehicle by themselves and maintains of the said vehicle and providing communication garget for all policemen. The new out-fit is a welcome development as most police officers on the high way uniform needs replacement.
EBUBE NWAGBO (ACTRESS)
I would advice that the IG re-direct some of his resources in rehabilitating the buildings, purchasing high frequency walkie-talkie (radio), they are more reliable than GSM, vehicle and ensure adequate fueling, welfare package as you have almost eliminate the crimes the officers commit.
DORIS SIMEON (ACTRESS)
I don't think that is our problem for now.
>
SOUND SULTAN (MUSICIAN)
I don't see any sense in the changing of uniform from black to whatever colour. All they need to change is their mind and mentality not their black uniform to white when their minds remain black. More so, I believe the new police boss should be more focused and stop majoring on the minors. What the Nigerian Police needs is change of heart and re-orientation. Making the police to work professionally with state-of-the-art facilities should be his priority. God bless Nigeria..jpg
>
BANKY W (MUSICIAN)
Good idea! And at least each of them should get three pairs with boots. The idea of baton should be re-introduced to minimise extra judicial killings and 'accidental discharge' that are very rampant among the cops. Minimum entry requirement should be NCE, ND or first degree. Training on weapon handling should be constant. Let the new uniform reflect a new Police force..jpg
>
SASHA (MUSICIAN)
The man should roll his sleeves to work. How will the police work without equipment or does he think anyone will attempt to defuse those his uniform without proper equipment, or that the officers are not now more afraid of the better armed criminals and Boko Haram?.jpg
>
WEIRD MC (MUSICIAN)
The thing is with the mentality and IQ of the policemen. Give them gold uniform today; tomorrow it will look like rags. You don't put a gold round a pigs neck. The rank and file in the force needs re-orientation and proper IQ tests from experienced people. After that maybe like 20 percentages of these present policemen will remain. I bet you respect the man and not the uniform. A good man remains good irrespective of what he wears. The uniform is not the issue but the personality inside it. What the IGP should do is to embark on re-orientating the entire police force. Bottom line - change the thoughts of the people and not the uniform..jpg
>
TIWA SAVAGE (MUSICIAN)
Though is a good thing from the I G. But he should also do something about the issue of police patrolmen fueling vehicle by themselves and maintains of the said vehicle and providing communication garget for all policemen. The new out-fit is a welcome development as most police officers on the high way uniform needs replacement..jpg
>
EBUBE NWAGBO (ACTRESS)
I would advice that the IG re-direct some of his resources in rehabilitating the buildings, purchasing high frequency walkie-talkie (radio), they are more reliable than GSM, vehicle and ensure adequate fueling, welfare package as you have almost eliminate the crimes the officers commit..jpg
>
DORIS SIMEON (ACTRESS)
I don't think that is our problem for now..jpg
>
BOVI (COMEDIAN)
Rather than changing their uniform, I recommend changing of attitude towards Nigerian masses. Their hearts are as dirty as the uniforms they put on. They are so careless individuals who have no regards for human lives. All they care for is money and nothing else. Changing their uniforms without first changing their corrupt hearts will only amount to washing of the back of the pot while the inside is full of dregs and rottenness. Change of garment without change in character is colossal waste of resources and misplaced priority. FG, I think what is of great urgency to Nigerian now is the issue of security. Please can you divert this money for police training and equipment in order for our police to be a match to Boko Haram terrorism?.jpg
New Nigeria Police.jpg