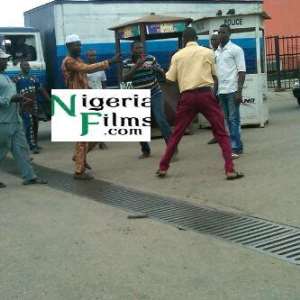 This week has been so eventful that it is just very necessary to have something to ease the weekend with.
This picture shows a Lagos State Traffic Management Authority (LASTMA)'s official throwing punches with a probably a driver or a bus conductor in Lagos.
What is your say about this act by the LASTMA official?