SEC boss, Arunma Oteh, spent N850,000 on food a day - Reps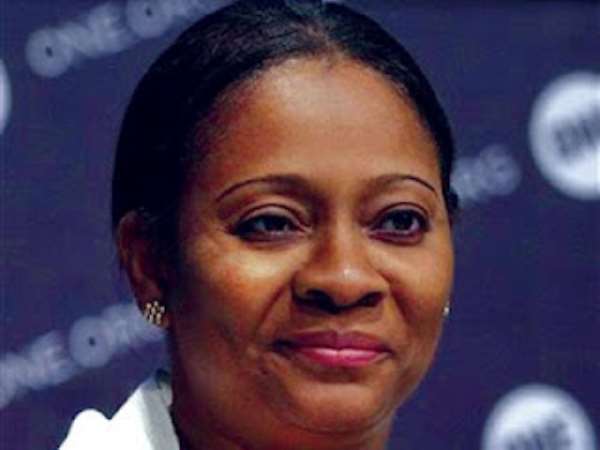 The Director General of the Security and Exchange Commission, Arunma Oteh, has been accused of allegedly spending a huge N850,000 on food in one day, in violation of regulations on how much chief executives can spend, a House of Representatives committee said on Wednesday.At a point, Ms. Oteh accused the committee of pursuing an agenda and surpassing the mandate of the hearing. She branded the house sitting a Kangaroo court, and dodged questions put to her.
The House committee, headed by Herman Hembe, said the commission's boss flouted rules, compromised her position and engaged in a spending spree in the last one year she has held office.
The most contentious was the revelation that the commission's boss recruited staff of Access Bank, Charles Ughele and Titi Olubiyi, as SEC's advisers, a move lawmakers said compromised the regulatory role of the commission over the bank.
"I cannot believe that Access Bank can just send somebody to your office like that", he said, adding, "Somebody can rightly say he is a spy. There is no way we can be better. It smells of plenty fraud."
But the Director General of the Commission, Ms Orunmah Oteh denied the partnership affected the integrity of the commission, and said the commission only benefited from the experiences of the officials.
Ms. Oteh was accused of multiple violations at a bad-tempered public hearing of the House committee on Capital market investigating a dwindling market that has weakened investors trust and cost the nation billions of naira.