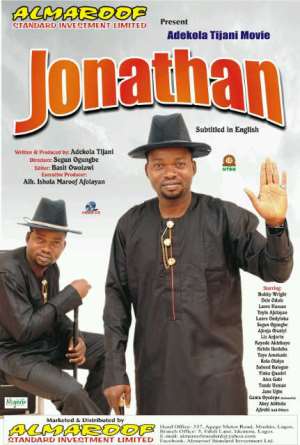 It is a known phenomenon that the Yoruba movie industry never ceases to produce movies with funny names.
During the fuel subsidy, different versions of President Jonathan's name cropped up just as it was during his electioneering era.
Now, a popular figure in Yoruba film industry has produced a new movie titled JONATHAN. The movie, which is purely a comic one, tells a story of a tyrant millionaire's son.
One thing that first comes to mind seeing the movie jacket, which shows Kayode Tijani cladding President Jonathan's cultural attire, is if the story is all about President Jonathan.