Nigerian Islamists kill Briton, Italian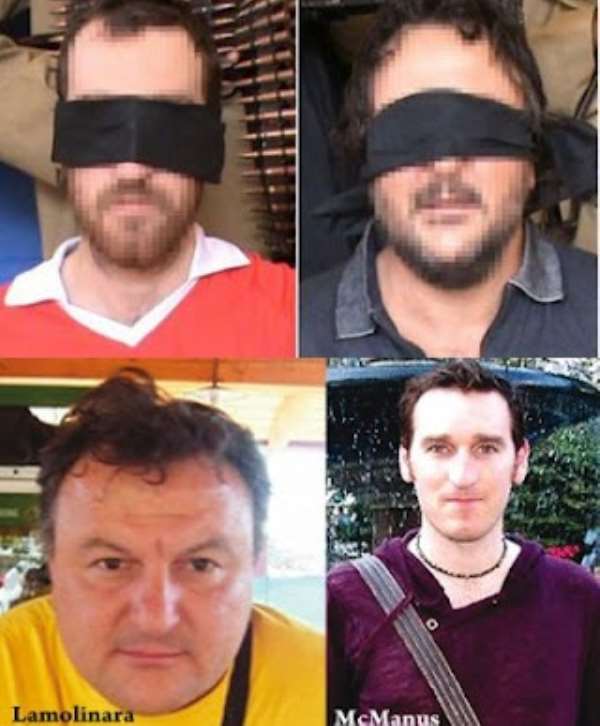 Islamists allegedly aligned with al-Qaeda, in Kebbi State on Thursday, killed a British man and an Italian man, both of whom they had held hostage since May 2011.
The men were killed by the kidnappers in the course of a special boat service rescue raid organised by the police and sanctioned by the British Prime Minister, David Cameron.
The British man was identified as Chris McManus, while the Italian was identified as Franco Lamolinara. The deceased persons were working for an Italian building firm and were on location in Birnin Kebbi, Kebbi, when they were abducted in May by a group which calls itself "Al Qaeda in the land beyond the Sahil".
Their captors had not only threatened their lives, they had also uploaded a video on the internet promising to make good on their threat.
"The effort to free Chris McManus from the north west of England, and an Italian hostage was launched by Nigerian forces with the assistance of the UK," Cameron said after the incident.
"After months of not knowing where they were being held, we received credible information about their location. A window of opportunity arose to secure their release. We also had reason to believe that their lives were under imminent and growing danger.
"Preparations were made to mount an operation to attempt to rescue Chris and Franco. Together with the Nigerian Government, today I authorised it to go ahead, with UK support. It is with great regret that I have to say that both Chris and Franco have lost their lives. We are still awaiting confirmation of the details, but the early indications are clear that both men were murdered by their captors, before they could be rescued."
The Prime Minister extended his condolences to the families of the victims and also thanked the Nigerian President, Goodluck Jonathan, and security agents for their efforts in trying to secure the rescue of the deceased persons.