HARDTIMES HIT REGGAE STAR PRINCE WADADA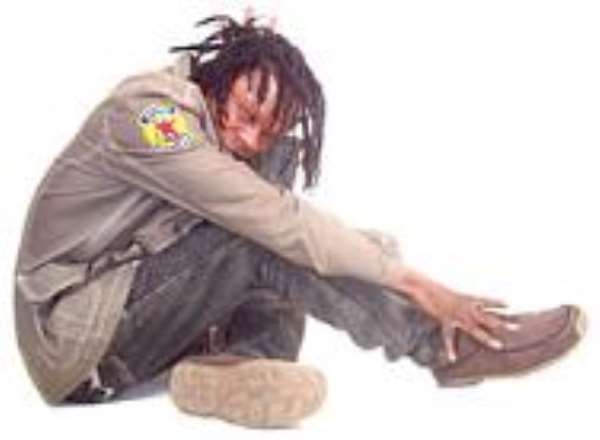 Kora Awards,winner, Prince Wadada,is not a happy person now.
He reveal that he is currently finding life difficult economic wise.
The Edo born Reggae music star,according to what we scooped has been using any opportunity he has to tell his listeners that his current woes began not long ago after the organizers of Kora awards announced him the winner of Best African Reggae act category,with promises that the award had some financial attachments.
But to his surprises,till date no,kobo has reached his hands from the organizers.
Compounding Wadada's problems now from what he told us briefly is the music management company that sponsored his trip to the Kora awards event.
The street shoemaker turned Reggae star,revealed that his then manager,Uzoma Omenka of Miracle Day Music following the non fulfillment of financial attachment to the award he won had been behaving funny to the extent of preventing him from honoring any musical shows.
Prince Wadada,told us that the last incident that made him unhappy with the management was during the just concluded,Calabar Carnival in Cross River State,where he was contract to perform,but hours to his performance the CEO of Miracle Day Music,put a call to the organizer,threatening to sue them for millions of naira if they go ahead to allow Wadada perform in the concert,on the claim that the Reggae star is exclusively signed to his management.
Prince Wadada,said that on getting the call the organizers simply told him that he was no longer wanted and for that action,the huge sum he was hoping to be paid for the performance was stopped.
Meanwhile he said that he has been running from pillar to post consulting his relations and legal advisers on what to do next to cancel his management contract with the label in order for him to move on in his career.