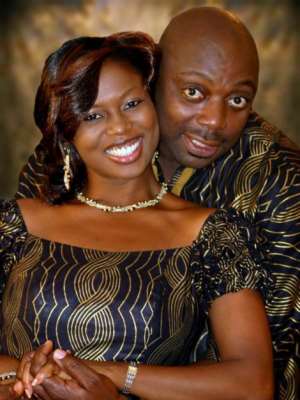 Report reaching Nigeriafilms.com has it that the family Segun Arinze, the outgoing president of Actors' Guild of Nigeria (AGN) has welcomed a second child.
As we reliably learnt, the actor's wife, Julie, was delivered of the baby in a hospital in Texas, USA on March 2, 2012.
The mother and child are said to be in good condition. Efforts to get through to Segun Arinze as at press time proved abortive, as he was not picking his calls.