Return of Jenifa hits the DVD market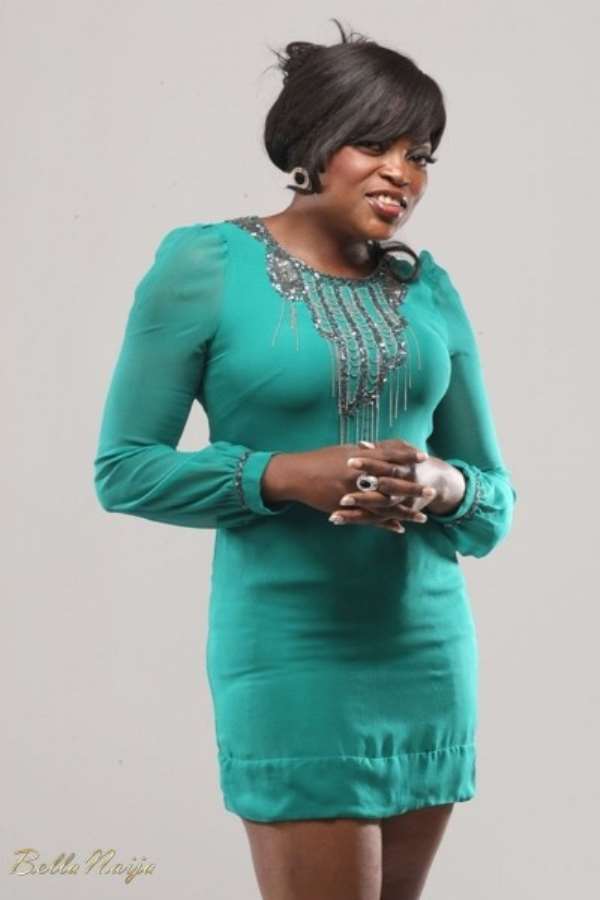 After very successful premieres in the cities of Lagos, New York and Chicago and fresh off the financial success recorded at the cinemas, one of the most anticipated movies of 2011, The Return of Jenifa (TROJ), has now hit the DVD market in style from Monday 27th, 2012.
The Jenifa CD when it came out several months back sold over 600, 000 copies, the Return of Jenifa has so far sold 100, 000 copies in less than 48hrs since it entered the market this week, a feat that has made some Industry pundits predict she could smash the figures again in term of copies sold.
A film by the energetic and industrious cross over actress, Funke Akindele and released from the stable of Olasco Films. The movie out sold all the Hollywood movies during its time at the cinemas, a feat that has never been done before, little wonder why the movie sold about N32, 000, 000 in just three cinemas, this earned the movie the tag of the ''fastest grossing Nollywood movie of all time'' by cinema crew.
TROJ boasts of a very impressive and exhilarating cast of seasoned actors and actresses, musicians of great repute in the Nigerian music industry, a feat that has never been done before in the industry, the likes of Antar Laniyan, Eldee Tha Don, Ade Adenrele, Banky W, Whizkid, Omawumi, Rukky Sanda, Helen Paul (Tatafo), Naeto C, Eniola Badmus (Gbogbo big girls), Yinka Quadri, Sasha, Derenle, Yinka Quadri and a host of others.
Apparently Funke Akindele who doubles as a Glo and So Klin Ambassador is not a neophyte in the movie industry as she has starred in other wave making films like Omo Ghetto (1&2) and Maami which is showing at the cinemas and attracting lots of applause from the public.
TROJ finally resolves the suspense that enveloped Jenifa's 'exploits. Jenifa is required to undergo HIV test that will enable her participate in a dancing competition, unsure of her status, she fled. There is a palpable silence as to the repercussion of Jenifa' excesses, especially her HIV status.She becomes her own antagonist by being evasive; dreading the determination of her HIV status. The attendant result is a withdrawal from the society she once ruled and dominated, so she had to relocate back to her village. She does not stop being her crazy self while in the village but in the end, she learns life is not about being a 'Gbogbo Bigs Girls' without values. Funke Akindele shines once again in the most dramatic, captivating and intriguing delivery of The Return of Jenifa. The film is dedicated to the memory of one of the stars in the movie, the late comedian, CD John.