Yomi Casual dedicates Awards to AY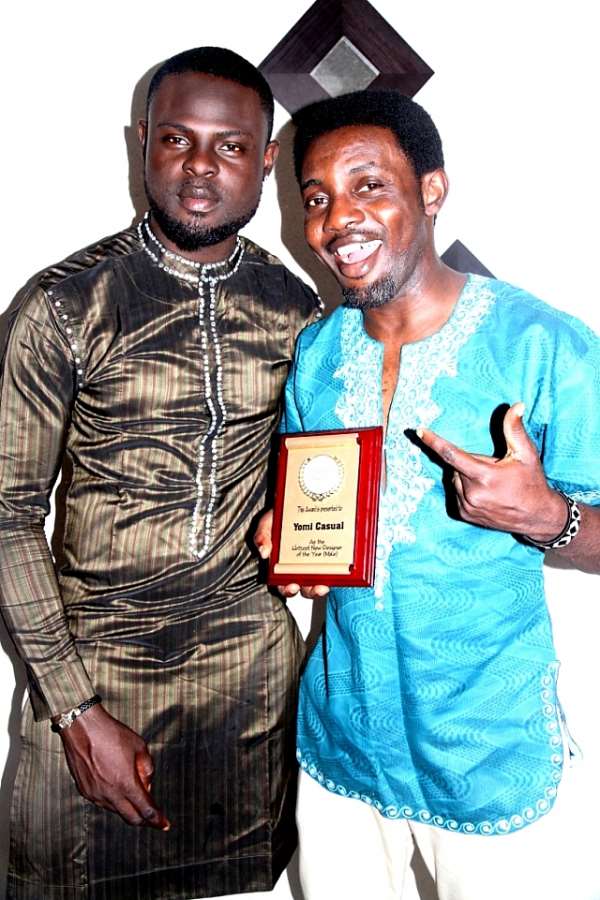 Lagos, Nigeria: March 1, 2012: Nigeria's hottest New Fashion Designer of the Year, Yomi Casual has dedicated his first major awards to his brother, mentor, and one of Nigeria's exceptional standup comedians and event planners – AY.
The Awards hit Yomi Casual's shelves in four months underscoring the elegance and originality his Casual designs Inspires. In November 2011, Yomi Casual won the Fashion Designer of the Year Award courtesy the Nigeria Youth Merit Award in conjunction with the Federal Ministry of Youth Development, and in February 2012, he won the Hottest New Fashion Designer Category of City People's Entertainment Awards.
Officially dedicating the Awards to his brother at a thank-you visit to AY's Lekki office, Yomi Casual (accompanied by his creative staff and stunning models ) said "AY is a blessing to me, a present help for me, my first (unpaid) brand Ambassador, and if I may proudly say, my volunteer Chief Marketing Director. AY can't live a week without wearing Yomi Casual. And the interesting thing is that he doesn't even allow him design clothes for him free of charge. Only few brothers in this world would mentor, encourage and promote talents and prowess of their siblings like AY has done Yomi Casual."
At the visit and before presenting a slide show of his collection to his mentor-brother, Yomi Casual told everyone present that most of his clients are showbiz personalities in Nigeria, Africa and the world over and all have either been referred to him by AY because "they see how good my design looks on him."
"I have clothed Ali Baba, Sammy Okposo, Da Prince (of Mohits) Majid Michel (of Ghana), Ramsey Noah, Desmond Eliot, Susan Peters, Big Brother's Kevin Chuwang Pam, Uti Nnwachukwu, and many more celebrities, all friends of and referrals from my loving brother, AY. Today, Yomi Casual is probably the most advertised fashion designer in Africa because week in, week out, you see me on The AY Show on TV here in Nigeria, in the UK and especially all over Africa on Africa Magic. And when people will ask how much it cost to get my advert on TV, I tell them I don't know because big 'bross' AY is the one paying the bills.
"Through AY, also, I have clothed top politicians, Media Executives, Diplomats, and captain of industries. So when the Award came rolling in and they were not from just some pedestrian Award organizers, I decided to dedicate them to the biggest brother anybody could as for: AY.
Responding, AY says he owes his late parents the responsibility of "taking good care of all my siblings."
"I know they will be very proud of Yomi Casual right now just as I am very, very proud that from the creative boy who makes and sells Greeting Cards for N1,000 in Warri, Yomi Casual has transformed to the Hottest New Fashion Designer in a country with thousands of young and very talented Fashion Designers at that. It is an act of God and I'm happy for him."
The Visit ended on an emotional note when Yomi Casual handed over the Awards to AY, when they hugged each other in a warm embrace, and when little drops of thankful tears dropped from the eyes of the two very creative and very industrious brothers.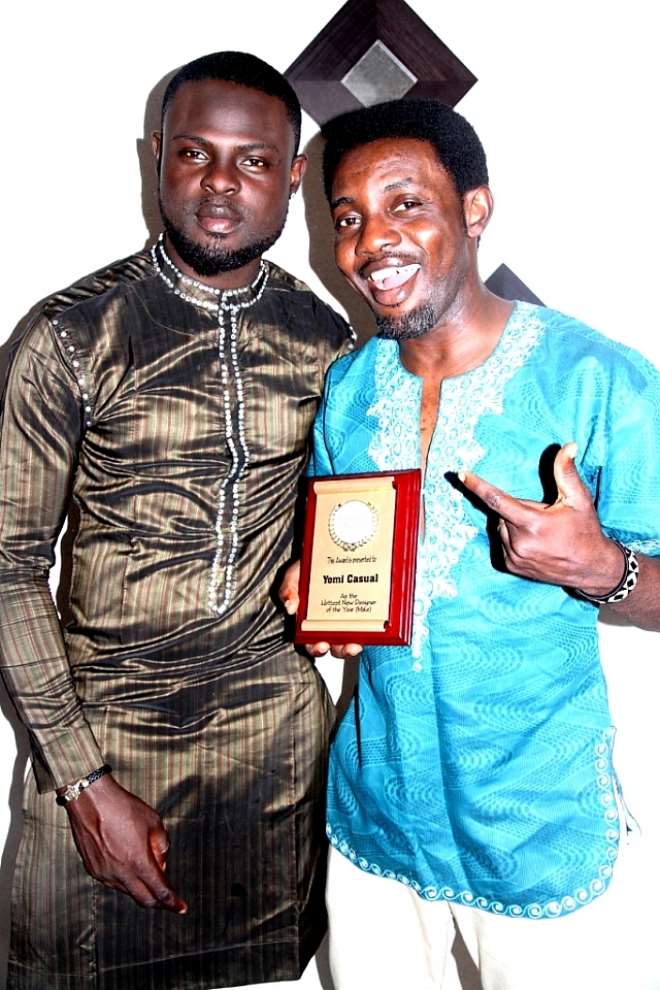 YOMI CASUAL & AY (HIS BROTHER)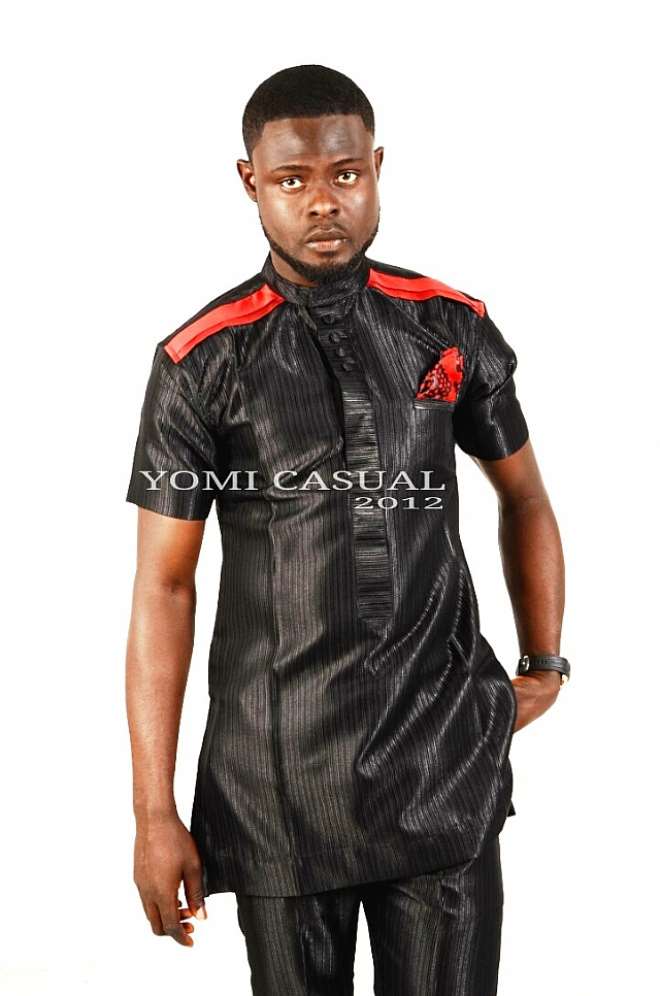 YOMI CASUAL