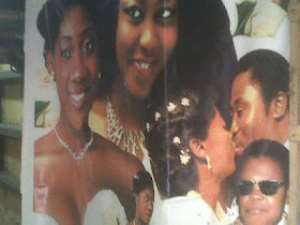 Obviously Mercy Johnson has opened the pages of Nollywood conceptual history, by following Kim Kardasian's footstep as she sold her wedding copyright to Great Star Production Ltd. Entitled, "My Wedding".
The movie which was supposed to hit the market on 17th February, 2012, has been postpone until further notice, as both MJ and Great Star Production Ltd have failed to reach agreement on the monetary part.
MJ has already been allegedly paid in full, but she is still insisting on taking royalties from future sales of the movie.