For the love of education, Osita Iheme gives back to society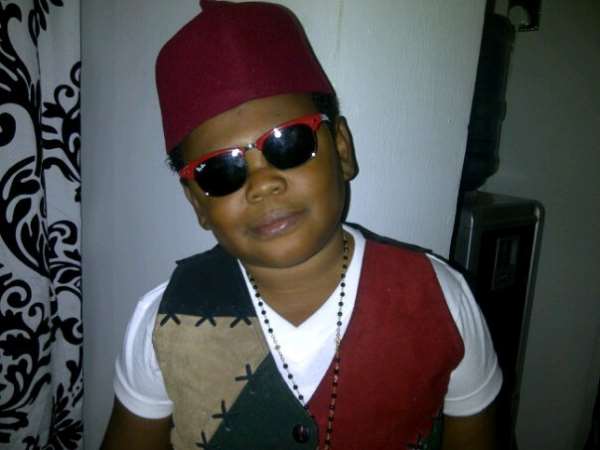 POPULAR Nollywood actor, Osita Iheme, who was recently conferred with a national honour, Member of the Federal Republic (MFR), has initiated a project that will promote reading culture among secondary school students. The actor, who is popularly known as Pawpaw, tells SHAIBU HUSSEINI this is his own way of giving back to the society.
Congratulations on your MFR honours
Thank you my brother. It is one of the happiest days in my life. The day and moment will remain evergreen and I thank government for that recognition. It shows someone, somewhere, is taking note of our contributions to nation building through the movies. I see the honour as a priceless recognition, and a call to greater service to my immediate environment, my industry, my state, the society and the country as a whole. I see it more as a call to greater service and I pledge to do my best … so, help me God!
Is this why you have introduced the quiz competition?
The quiz competition is already in its second edition. I had started giving back to the society that made me this famous even before the national honours. So, the competition tagged,
Osita Iheme Quiz Competition For Secondary School was my own intervention in the area of improving literacy among young people of secondary school age. You will agree with me that there is a great decline in reading culture among secondary school students. Our students have dropped the reading culture of yore. Those days in school, we were encouraged to read a book a week outside our school texts; that is missing now. I recall my favourites at that time were Eze Goes To School and then Chike And The River. These days, ask students of book titles, you will hear them mention films. We have embarked on this scheme to encourage students to read.
Is it nationwide?
No, it is for schools in Mbaitoli, Imo State, my community. At least, let's start from home since charity begins at home and from there, we will spread to other areas and if funds permit us, we will make it a state affair. For now, it is for secondary schools in that place. We held the second edition last month. The theme was Read and lead, Readers are leaders, and cash prizes were given to deserving students and schools including educational materials and laptops. In all, 10 schools from Mbaitoli Local Government Council participated in the competition, and to ensure fair play and transparency, journalists were selected as panelists.
Are you happy with the competition's present level of success?
Yes, I am. I have also received commendation for the initiative. It complements President Jonathan's Bring Back the Book initiative. I am very happy with the standard of the questions and the competitive spirit exhibited by the students. It shows that a little effort by all stakeholders will rejuvenate our reading culture. I will like to thank well-meaning Nigerians such as Chief Ifeanyi Uba of Capital Oil, Chief Leo Stan Ekeh of Zennox and Payless Systems for their support in this edition.
So, when will wedding bell sound?
Is it because my friend and brother Chinedu (Ikedieze) has joined the club that you ask? Well, there is time for everything and when it is time, you guys will know and will definitely be invited.