18 February 2012
|
Nollywood HardTalk
CELEBRITY QUOTE: ACTOR CUM POLITICIAN,ROTIMI MAKINDE'S SHOCKING REVELATION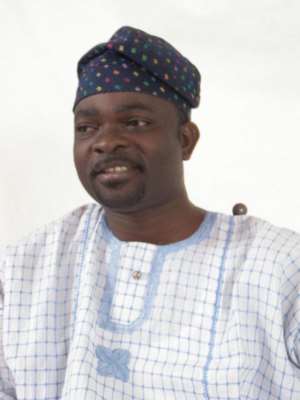 It happened like this,the election was slated for the 2nd of April,before Prof.Jega cancelled the election and postponed it.In Ife,the election had already started,and it was so clear that I was leading,this gave the opposition the shock of their life.When the election was finally postponed,it was a relief for them and also another opportunity for them to restartegise and their own strategical way they wanted to stop the election.
It's like a situation when a student has failed the mock exam;he wouldn't want the real exam to start,so that was what I think the PDP Positioned themselves to do.
April 19th,they came to attack me around 2a.m and shortly before that day on April 5th, I told the Commmissioner of Police that people were trailing me.Quote me loud and clear,I openly told the Commissioner of Osun State that some people wanted me dead and I have been underground.
The man reassured me to come out of the hiding,I saw the death coming,so with the assurance of the Commissioner of Police,I came out of hiding and I was in my father's house,when I heard my brother shouting in Yoruba that the PDP people have come,my brother jumped out to a nearby church,they believed it was me and they went after him and shot him dead.
They also shot my other brother dead.The pastor was shot dead,including 3 others.5 corpses were picked up from the church,there were bullets all over the place.
Please,join me in crying for justice,the Police need to wake up.The killers are still around us,and the sophisticated guns have not been recovered.
click the link below to go to...