Whitney Houston Dies At 48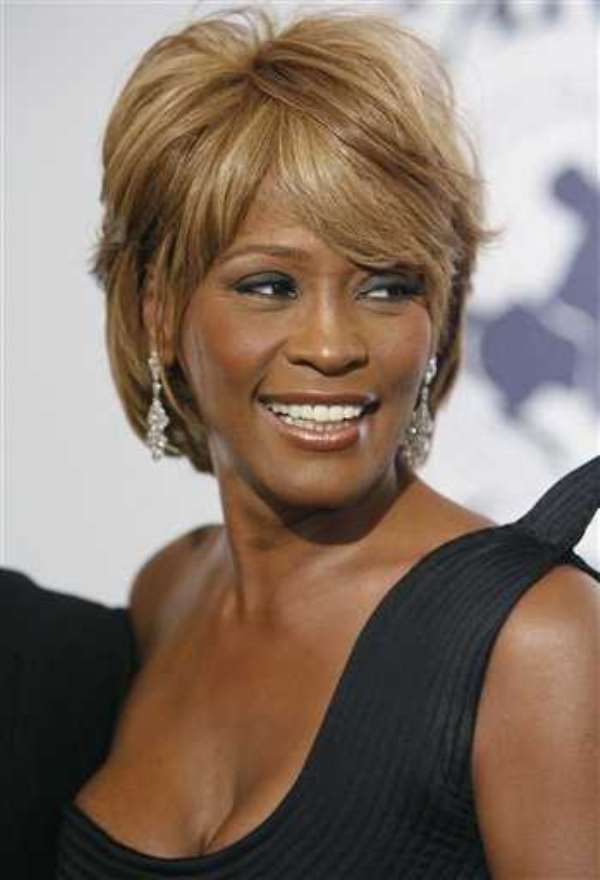 American songstress, Whitney Houston has been confirmed dead. She was pronounced dead at 3:55 p.m.(About 9:55pm Nigerian time on Saturday) at the Beverly Hilton Hotel on Saturday. She died at age 48.
Reports say that she was found unresponsive in her room by one of her aides in the hotel.
Whitney was billed to perform at music mogul Clive Davis's annual pre-Grammy party at the Beverly Hilton Hotel before her death.
The song diva was famous with many hit songs one of which was "The Greatest Love Of All, Where Do Broken Hearts Go, Your Love Is My Love, among many others.
The six Grammy award winner was also an actress. She was in The Bodyguard, Preacher's Wife, and others.
She was married to song star, Bobby Brown in 1992 but both divorced in 2007. Her life almost crumbled when she was involved in drug abuse and went through rehab more than two times.