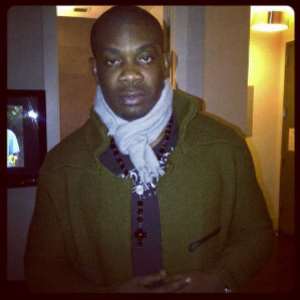 One thing that can never be taken away from people is to disagree to agree.
On February 9, 2012, the battle line was almost drawn between top Nigerian music producer, Don Jazzy and Nigerian rapper, Terry Tha Rapman.
Confirmed information by Nigeriafilms.com revealed that, Tha Rapman vehemently took to social networking site, twitter, to show his displeasure on Don Jazzy's comment on Nigerian rappers in a recent publication.
According to the rapper's tweet, "just read what Don Jazzy said about rappers and rap music. With all due respect, that is just WRONG; it is a diss to we rappers though. Boys Are Not Smiling(BANS).
Terry Tha Rapman then went ahead to tweet Don Jazzy's comment, which goes thus, "if you decide that you want to do rap, there is one thing you should put at the back of your mind, your parents are not proud of you."
For now, no one knows if Don Jazzy would hit back at the rapper.
Terry Tha Rapman.jpg