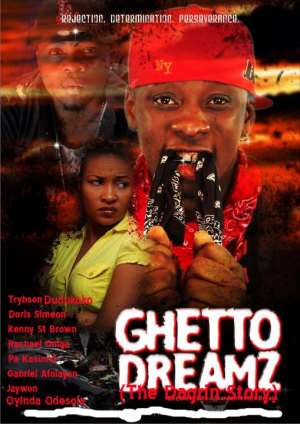 This might not be the best of time for top airline operator, Virgin Atlantic, as film producer and lawyer, Ope Banwo is in a legal battle with it.
As Nigeriafilms.com confirmed, Ope Banwo has sued Virgin Atlantic for one billion naira over authorized use of Ghetto Dreams by the airline operator.

"Yes, I sued Virgin Atlantic for N1b over piracy of Ghetto Dreamz, the Dagrin story," Ope told Nigeriafilms.com.
Stating further, the Stingomania record label boss said, "They showed the movie on their airlines throughout December and January without permission.
"Court has given us restraining order against them and we are going back to court in March for the case proper," the Ghetto Dreamz movie producer concluded.
According to information gathered by Nigeriafilms.com, Virgin Atlantic played the full movie in over 70 international routes, and put the movie trailer on its website without getting authorisation from the movie producer.
Ghetto Dreams was a film shot by Ope. The movie was shot as a biopic of late Da Grin.
It starred Rachael Oniga, Doris Simeone, Jaywon, Trybson, who played Da Grin in the movie, among others.