WHY DANIEL WILSON AND GOV. AMAECHI ARE SWORN ENEMIES—HOE AMAECHI CHASED HIM OUT OF PORT HARCOURT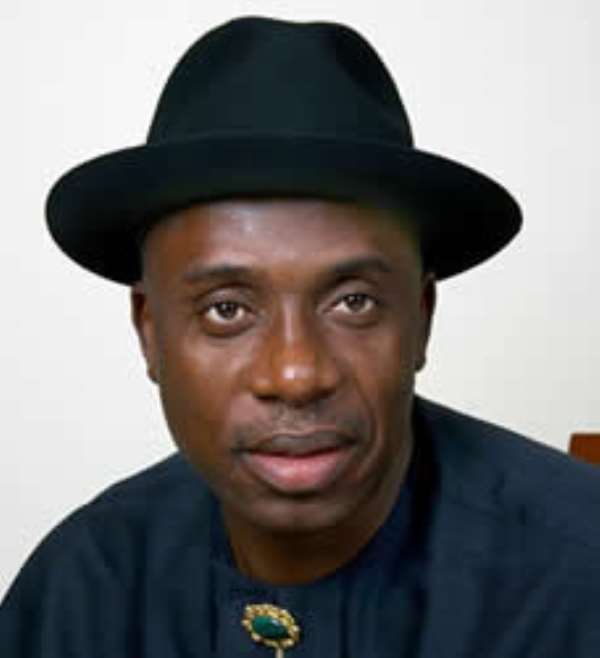 Nigerian self acclaimed ragamuffin music don,Daniel Wilson has for the moment relocated to the nations's capital,Abuja from his Port Harcourt base.
Recall that a few years back,Daniel Wilson had changed base from Lagos to Port Harcourt after he closed down his bakery and an eatery in the Isolo area of Lagos.
Popularly called the Original Bad Boy,we gathered that his reason for leaving Port Harcourt is because of his running battle with his state governor,Chibuike Rotimi Amaechi.
We scooped that before Daniel packed his personal belongings to escape to Abuja,that he was nursing fears that the government was planning to victimize him,for his open support to Gov. Amaechi's political rivals,Chief Celestine Omehia and Dr Abiye Sekibo both of who contested against Amaechi during the last governorship election in the state.
Daniel's Wilson's troubles according to what we heard started when the state government began demolition of illegal structures around in the state capital and some nearby towns like Okirika and Okochiri town,the home town of the musician.
During the demolition and reclamation exercise,vast plots of land belonging to Daniel's late father was affected and the action did not go down well with the family and Daniel's kinsmen who now saw the Governor's action as victimization of their people.
Seething with anger,during the last election in the state,Daniel recorded a campaign song where he ran down the Governor.Same he did in another track in the album he titled "Waterside and more than fifty thousand of the album,as we heard were distributed free to voters before the election
Daniel within the period,moved from Chief Celestine Omehia's camp to his kinsmen Dr Abiye Sekibo's camp.
When his choice candidate eventually lost in the election,the musician in a bid to save his face ran to the nation's capital,Abuja,where he is now working round the clock to reposition his life and business.