ABOUT ADAORAH UKOH'S NEW LOOK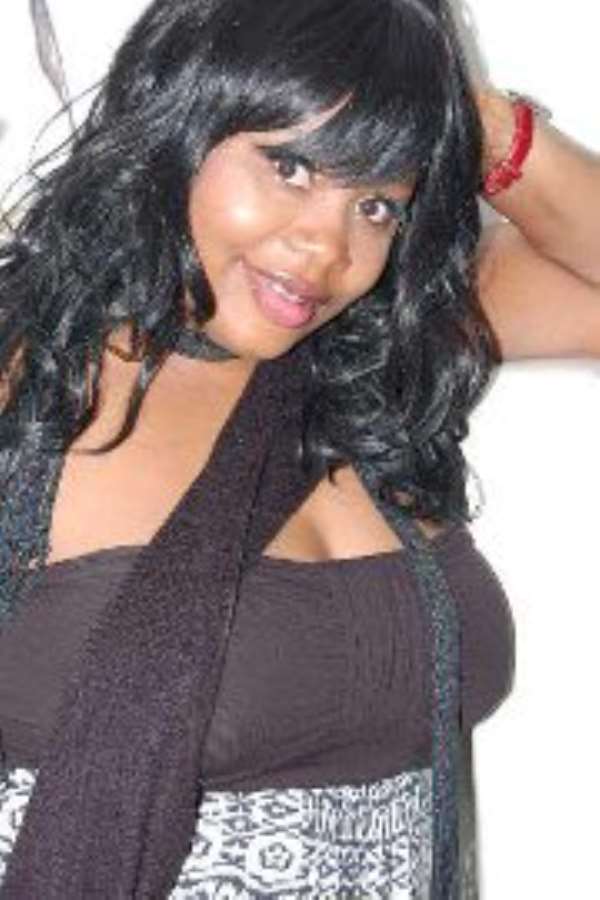 People who have spotted top actress cum erstwhile TV presenter Adaorah Ukoh in recent times will quickly discover that she appears more beautiful and sexy.
This is because the actress has gotten smoother and radiant skin and a brand new pretty face that speak volumes of good maintenance.
However,Ms. Ukoh has added more weight on abnormal areas of her body.She has put in extra chubby tummy which is gradually dropping towards her laps like a Sumo wrestler.While this stomach is bouncing profusely,her backside appears to be moving towards the front instead of shooting backwards.
Coming up a little,one will discover that Ms. Ukoh's hands have added extra weight as she now possesses the look of Christian mothers on one hand and that of a an overweight wrestler on the other hand.
Meanwhile,her close pals revealed that the bold and beautiful actress must relapsed deep into her heavy eating habit,which must have resulted in the extra weight lately.
click the link below to go to...
ACTRESS ADAORA UKOH TALKS PLUS SIZE DISCRIMINATION.
ADAORAH UKOH.jpg