CELEBRITY QUOTE:'THE GOVERNMENT IS NOT ANSWERING OUR QUESTIONS' --AFROBEAT MAESTRO FEMI KUTI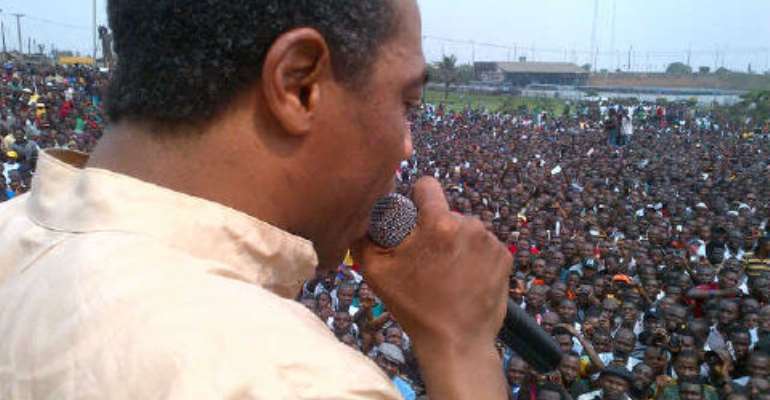 The government should show us that they are tackling corruption. They must win the confidence of the people. How do you win the confidence of the people when the EFCC arrests people like Bankole but they are still walking around. When Obasanjo's daughter is arrested but they can't find her file.
The government keeps asking people to make more sacrifices. How is a man that earns N18,000-N20,000 a month going to survive with his family with new fuel pump price? Are they going to steal? Are they going to borrow, will the bank give them loans?
Nobody is answering the questions of the poor people. Those who earn N1M a month can afford it but the majority of Nigerians in their millions cannot. How do you want them to eat and feed their children? How do want the older people who have not been paid their pensions for months to manage? The government is not answering our questions.
Is the government going to give us one free meal a day? Are they going to give us free education, free healthcare? People are not against the subsidy, people are just asking how they will survive with this new development. If you increase price of fuel, the minimum wage must be increased.
If you say you are democratic, why put people on the streets? Are we in Syria? The country is gradually moving into an African Spring, who wants to see bloodshed?