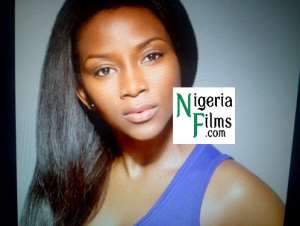 There is one thing that can never be taken away from us humans, which is, the ability to wrong each other. An adage completes it this way, 'to err is human, to forgive is divine.'
Putting it this way again, the fact that the teeth bite the tongue does not mean they would not come together to do the work of chewing. Also is the fact that if we go by the word, 'an eye for an eye,' then, the world would be full of blind people. This made it reasonable for us to always forgive no matter what.
In the realm of the celebrities, so much is expected of them. The reason is not far-fetched, lots of people look up to them. As a result, much is expected of them in shaping the society to a better one. Much loads on their shoulders? That is the price of being a celeb.
In 2011, some new beefs were 'acquired' to the already gotten beefs by some of our celebrities. Some had expected that these celebrities' beefs do not get carried over to 2012 because of the number of unit the course carry (1million units).
Below are some of the top celebrities' unsettled beefs of 2011 but pushed over to the New Year, 2012.
RITA DOMINIC and INI EDO
What almost looked like a small thing degenerated to a big issue between these two actresses. One can rightly say the last straw of the beef between them came to public notice during the online voting process of winning win award in a category both were in. The award winner was promised a London trip later this year. It became a battle of would go to Obodo Oyinbo land, London, between the two sexy Nollywood queens. They both started monitoring each other, before Rita came out to point to an irregularity from the camp of her competitor, Ini Edo. The rest is history, as we learnt both have still not clear their ways of debris heaped there during that time.
TONTO DIKEH and MERCY JOHNSON
These two, Tonto Dikeh and Mercy Johnson, seem not to have a slight chance to settle the rift between them soonest. Theirs is almost getting to a legendary status, after Omotola and Genevieve. In an interview with NigeriaFilms.Com recently, Tonto almost flared up when the name, Mercy Johnson, was called on. She even threatened to stop the interview if the name was ever mentioned to her. That shows the level of the beef between then. The genesis of this? Unconfirmed gist has it that the usual between female actors in Nollywood over '…' was the cause. The beef between them did not go in 2011, will it go in 2012? I guess that would be the biggest story of 2012.
IYABO OJO and LIZZY ANJORIN
Iyabo Ojo and Lizzy Anjorin, both plying their trades in the Yoruba movie industry are still tied up in a bitter fight. Theirs was reported to take have taken a spiritual angle in fighting each other. Both fair skinned and beautiful, competition and seniority claims were responsible for their fights. After trying public physical and verbal assaults on each other, they took the fight to the next level by trying on themselves what they act in films, consulting Baba. For now, the two actresses are still like magnetic North and South poles that will always repel.
STEPHANIE OKEREKE and GENEVIEVE NNAJI
The fight between these two top notch Nigerian make-believe queens rose late last year. Before then, they have been in good working relationship and pals. The free path was a bit blocked over some Presidency issues. Many believe that a cornering of access to the Presidency by Genevieve infuriated Stephanie. The accusation as alleged has been that Stephanie wanted Genevieve to gain access to the Presidency through her alone. Though they have tried to play as if nothing is wrong between them to the media, but close sources say that there is a gall in their meats.

OMOTOLA JOLADE EKEINDE and GENEVIEVE NNAJI
The fight between Omosexy and Genny, as both are called by fans, can be termed as the longest lasting fight in recent times. The irony of these two 'fighting' Nigerian acting exports is that they have both acted in movies as either sisters or relatives in movies than what one can think of, unlike one would expect from Tonto Dikeh and Mercy Johnson. Another interesting thing about them is that their 'fight' is supremacy based but made a BIG fight by their respective fans just like Man U and Liverpool fans do in England. Their beefs are still pending and may not have hopes of settling soonest.
SEGUN ARINZE and EMEKA IKE
The misunderstanding between Segun and Emeka was made known and blown up because of Actors' Guild of Nigeria (AGN) presidency crisis between the two of them. After Emeka lost out to Segun at the election, they both fell out and became enemies. As at now, telling Emeka to eat on the same table with Segun is like using boiling ring to warm Bar Beach. Theirs, which was almost cooling off started again at the last quarter of 2011, and the hole in the wall remained un-patched getting into the New Year.
RITA DOMINIC and INI EDO
What almost looked like a small thing degenerated to a big issue between these two actresses. One can rightly say the last straw of the beef between them came to public notice during the online voting process of winning win award in a category both were in. The award winner was promised a London trip later this year. It became a battle of would go to Obodo Oyinbo land, London, between the two sexy Nollywood queens. They both started monitoring each other, before Rita came out to point to an irregularity from the camp of her competitor, Ini Edo. The rest is history, as we learnt both have still not clear their ways of debris heaped there during that time. .jpg
RITA DOMINIC.jpg
MERCY JOHNSON.jpg
IYABO OJO and LIZZY ANJORIN
Iyabo Ojo and Lizzy Anjorin, both plying their trades in the Yoruba movie industry are still tied up in a bitter fight. Theirs was reported to take have taken a spiritual angle in fighting each other. Both fair skinned and beautiful, competition and seniority claims were responsible for their fights. After trying public physical and verbal assaults on each other, they took the fight to the next level by trying on themselves what they act in films, consulting Baba. For now, the two actresses are still like magnetic North and South poles that will always repel..jpg
LIZZY ANJORIN.jpg
STEPHANIE OKEREKE and GENEVIEVE NNAJI
The fight between these two top notch Nigerian make-believe queens rose late last year. Before then, they have been in good working relationship and pals. The free path was a bit blocked over some Presidency issues. Many believe that a cornering of access to the Presidency by Genevieve infuriated Stephanie. The accusation as alleged has been that Stephanie wanted Genevieve to gain access to the Presidency through her alone. Though they have tried to play as if nothing is wrong between them to the media, but close sources say that there is a gall in their meats..jpg
GENEVIEVE NNAJI.jpg
OMOTOLA JOLADE EKEINDE and GENEVIEVE NNAJI
The fight between Omosexy and Genny, as both are called by fans, can be termed as the longest lasting fight in recent times. The irony of these two 'fighting' Nigerian acting exports is that they have both acted in movies as either sisters or relatives in movies than what one can think of, unlike one would expect from Tonto Dikeh and Mercy Johnson. Another interesting thing about them is that their 'fight' is supremacy based but made a BIG fight by their respective fans just like Man U and Liverpool fans do in England. Their beefs are still pending and may not have hopes of settling soonest..jpg
SEGUN ARINZE and EMEKA IKE
The misunderstanding between Segun and Emeka was made known and blown up because of Actors' Guild of Nigeria (AGN) presidency crisis between the two of them. After Emeka lost out to Segun at the election, they both fell out and became enemies. As at now, telling Emeka to eat on the same table with Segun is like using boiling ring to warm Bar Beach. Theirs, which was almost cooling off started again at the last quarter of 2011, and the hole in the wall remained un-patched getting into the New Year..jpg