What do they want for Xmas? Nigerian Stars speak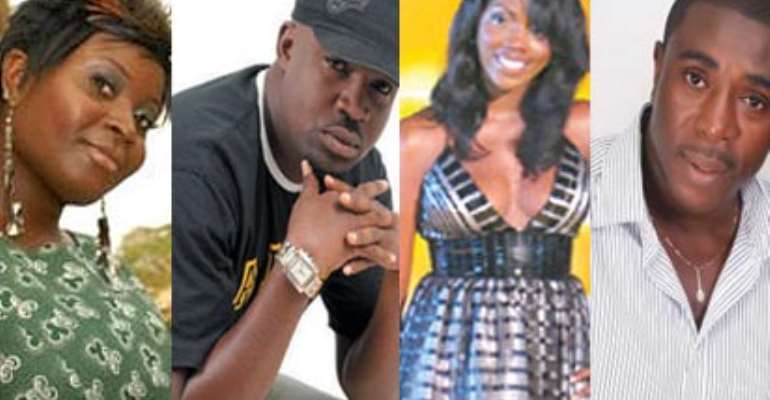 It's another Christmas and everyone is getting set to celebrate with family and friends. While some plan to spend the festive period outside the country, others prefer their home towns. And there are others who plan to stay where they are.
And whether its a small gift or an expensive one, almost everyone expects something from their loved ones. On this basis, OBINMA IFUNANYA sets out to find out what our much celebrated stars, who have made us happy all through the year want for this Christmas. Read on.
Don't mind my own building — Essence
[laughs] I want my own property-a very nice and well furnished bungalow. I want it because it's necessary to have your own house without a landlord disturbing you for rent.
I will be spending my Christmas holiday with my family. Right now, everyone is far away, so we are planning a get together this time.
Will be with family — Tiwa Savage
I want God's blessing and I will be spending the Christmas holiday with my family.
Brand new car 'd do— Kel
I love cars. So I want a brand new car for the Christmas. And because Christmas is all about giving, I want to put smiles on faces. So I'll be giving out gifts. I'll be spending the holiday with my family.
Just want to be happy — Mr. Raw
I want to be happy and to make other people happy because that is what I do through my music. If people are happy, I am happy as well. I hardly spend the Christmas holiday with my family because this season demands us (artistes) to be every where in and outside the country performing.
Don't mind a Cadillac — Oritz Wiliki
I would not mind a Cardilac even if it is 2005 model or a junior hummer. since I can not afford it, I wont mind if someone gives it to me. I spend my holiday at home because my friends usually visit.
See my parents— Bob-Manuel Udokwu
I want a relaxed and enjoyable Christmas in Lagos because there is a lot of stress in the country at the moment. And after the Christmas celebration, I will travel tomy home town, Ogidi in Anambra State with my family for the new year.
There are functions to attend, I will also see my aged parents and connect to my roots.
Rice, Stew and Chicken is it — Mc Shakara
I want a Toyota highlander, rice,stew, and chicken. I will want a car because am tired of the one am using because it's old. There is usually no holiday for me because it's going to be work, work and work all through. From now till the end of the year, I will be traveling to five[5] different states in the country for events. Also, I will be in Port- Harcout on 25th for Crack Ya Ribs.
I want God's favour in my family —Teju Baby Face
I want God to give my father whatever he wants. I will be spending the holiday with my family.
God's blessing for my marriage — Muma Gee
Since my wedding is coming up soon I want a perfect wedding. And this season will be busy for me because I have to see to the planning.
A new Range Rover — African China
If I can get a Rang Rover sport 2012 for a gift, it will be perfect for me. My Christmas is hooked. I have a lot of activities starting from the Governor dinner party at Owerri, followed by Caniriv at Port-Harcout and lots of weddings to attend. It's party time and it promises to be prophetic."