Faruk Lasaki's "Changing Faces" Versus Chineze Anyaene's "IJÉ The Journey"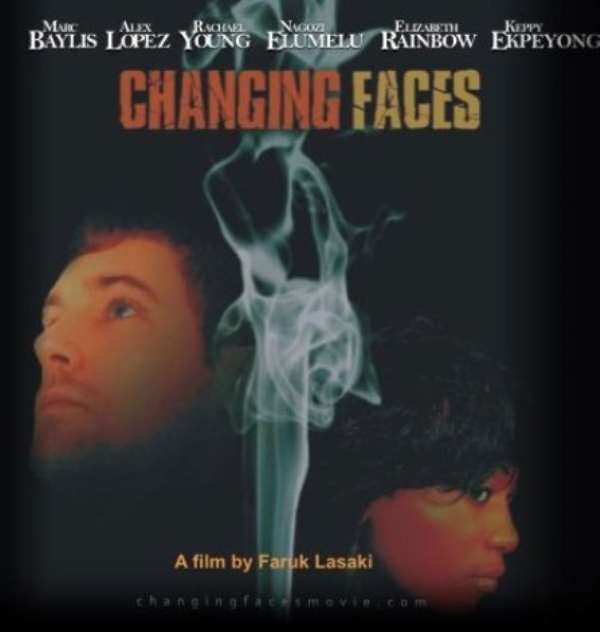 Without doubt or dispute Chineze Anyaene's IJÉ the Journey is the most financially successful Nigerian movie at the local box office and won an award for setting a box office record in Nigeria. The second is Kunle Afolayan's Figurine. But in terms of screenplay and cinematography I rank Faruk Lasaki's Changing Faces above IJÉ.
Would IJÉ have been so popular without Genevieve Nnaji and Omotola Jalade-Ekeninde?
Of course Chineze did the right thing that any smart filmmaker would have done in Hollywood or Bollywood by using the most popular actors and actresses to attract their teeming fans to the cinemas. In fact IJÉ should have made more than $1 million in Nigeria alone if Chineze explored all the opportunities and possibilities by also showing the film in as many halls as possible and charging less than the tickets sold at the Silverbird Cinemas and Genesis Deluxe Cinemas. But she seemed to be satisfied with the amount she made in West Africa and is moving on to the next level to make a better and bigger film.
Faruk Lasaki's Changing Faces has two relatively unknown British actors in the lead roles and only two popular Nigerian actors Alex Lopez and Keppy Ekpenyong. They are seasoned Nollywood stars, but they don't have the superstar popularity of Genevieve and Omotola. IJÉ would not have been so successful in West Africa without them.
Faruk and Chineze are both outstanding graduates of the famous New York Film Academy (NYFA).And the best movies with successful runs at the local box office have been made by other graduates of NYFA, Kunle Afolayan and Stephanie Okereke.
Changing Faces is currently the only Nigerian movie on the top ten movies showing at the Genesis Deluxe Cinemas in Lagos and at the Silverbird Cinemas outside Lagos.