Halima Abubakar, Yvonne Nelson Turn 'Mistresses'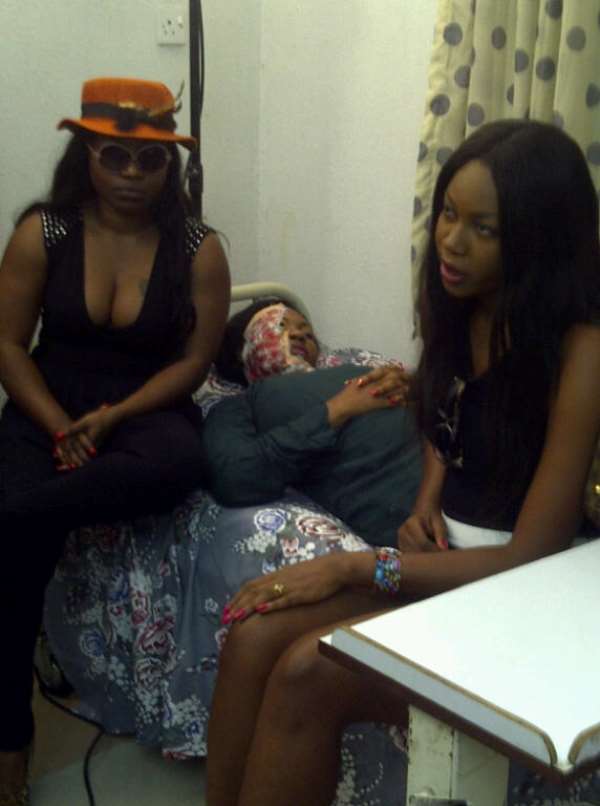 Actress, Halima Abubakar is at it again and this time, the sultry actress has just concluded a movie entitled 'Mistresses.'
The flick, which is from the stables of Halima Abubakar owned Modehouz Films, was shot in different locations in Lagos, most especially Lekki and got directed by top movie director, Ifeanyi Ogbonna.
'Mistresses' also saw the Kogi born actress teaming up with one of the talented actresses in Ghana, Yvonne Nelson, in movie.
Other actresses include Mary Uranta, Ruth Kadiri and Next Movie Star product, Moyo Lawal.
Halima, who was one of the recipients of the recently held Afrohollywood awards, said on her movie, "I'm very happy for the success of this work. I want to thank almighty God for bestowing on me the talents and for making it possible for me to come out with this movie. I will also want to appreciate all the cast and crew of the movie for their co operation and to you my fans, get ready for enjoyment as I promise you that this is a fabulous film and I am sure you are going to enjoy it. I will just implore everybody to keep their fingers crossed as the movie will hit the shelves pretty soon."