Bombings have had adverse effect on Nigerian entertainment industry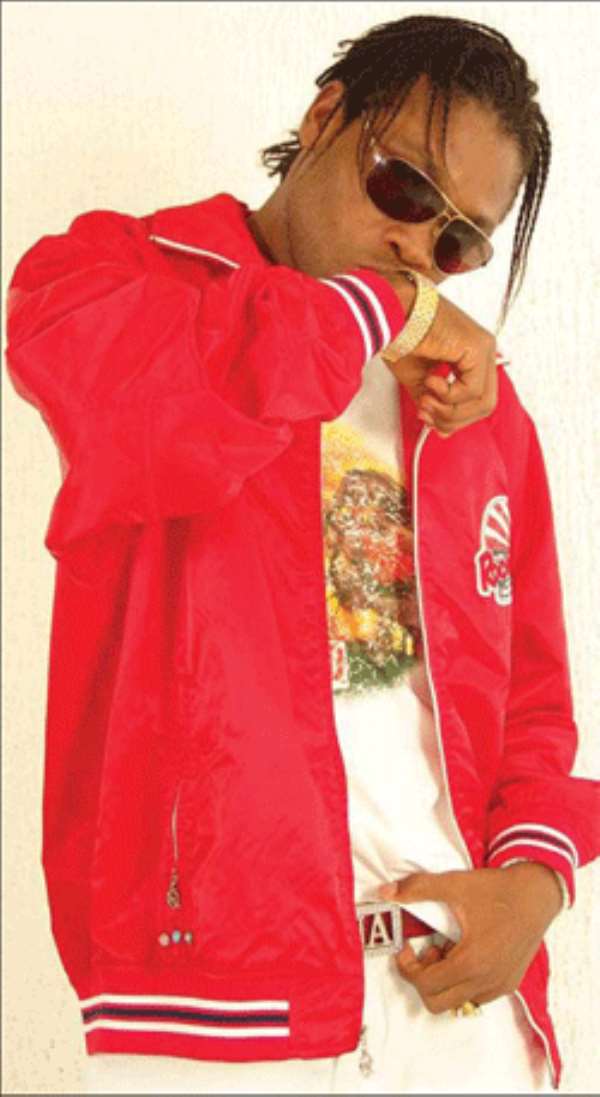 Though he is singing about love lately, African China is still burdened by societal ills. The artiste, whose album, Crisis, captures the pain of the common man, bares his mind to Ademola Olonilua
African China has been off the limelight for some time now. Some believe the London incident shook you so hard you went into hiding. Is it true?
Not really. African China is not really quiet because after London Fever, I have another album, Return of the legend, and I have a new album now that is out. In the few years the music industry has, I like to use the word, skyrocketed. The industry shot itself to the next level based on the way people like myself and my other colleagues were able to push the industry. I could remember back in the days, if you told your parents you wanted to do music, they would not agree. Now the case is different. You get full support, in fact your grandparents too will give you support. The London incident never shut me down. What happened is that I settled down. I got married. I was also trying to understand my family. It's a whole new game. Being a bachelor is ways different from being married.
How is being married affecting you? Do you still have time to hang around with your friends?
Married life is fun and at the same time, it is hectic, especially if you do not-understand your partner. If you do not have an understanding with your spouse, problem comes calling. Dare Art Alade is married and their marriage is waxing stronger. He knows what I am trying to say. At first it was really difficult. I have to respect you as my wife but you see this business, it is what pays the bills.
Is it because you are married your lyrics is tilting towards love? When you first came into the industry, you were preaching about the ills in the society.
Yes. It is part of it. Basically, there is love in the atmosphere. I am beginning to feel love; understand what it means. I am beginning to understand what it means to be deep in love, to be called a family man. To love your family, sister, brother, people you know will be there for you when you need them.
Does this mean you will shun the kind of music that brought you to the limelight?
I want to use this word as a point of reference to what I am trying to say. Bob Marley preached love in his One love song; he was a freedom fighter, an artiste. Martin Luther King preached love. Love is a universal word for everybody. In my album, I have a track, Burn dem, it is a track I dedicated to all that are against the good of this country. The thing is, it is not my fault. There is corruption in the country right now. The media don't play such music anymore. The media has gone into politics. The C.E.O, the owners, the presenters, so many people have gone into politics. To me, I analyze it to be 'politricks.' Everybody fights and strives for his own stomach. Nobody is ready to fight for the common man.
Are you implying that the media would rather air songs with little or no meaning than play one that exposes the vices in the society?
Yes. Let anybody that wants to quote me. I watch television interviews of so many people. Some of them come and say that these days, instead of talking about what you have gone through in life, instead of talking about your problems, sing about things that will make you happy. The truth is that till tomorrow, we are still going through problems and if we don't talk about it, who will? Everybody would defend themselves. I am not against anybody. But the thing is preach love if you want to preach love. But do not preach it to be against the other man just because you want to eat something. Then after tomorrow, when you do not have anything, you try to turn around and you want to start preaching what I am preaching. There is revolution going on right now. It is happening in all the Arab countries and it is going to come to Nigeria. Revolution is going to come to Nigeria. Now we hear the Boko Haram thing, I have a new album titled Body dey do me, in that album there is a track I titled, I want to know. I was talking about the guns, the importation of the guns. I asked who allow them in, who brought them in. Right now, we have 'stop and search' but somebody allowed these things to the country in the first place. There was a time I read in the papers that someone brought in some ammunitions and bombs. They lied that it was not coming to this country, but at the end of the day, they used these things here. Who is responsible? Go and listen to it. I just released the album recently.
You blamed the media for airing the wrong songs. Don't you think the problem is with the new crop of artistes? When you were coming up, you made reasonable music and it was danceable. Now that is hardly the case with up and coming artistes.
It is the fault of the media. The media will tell you they do not have a choice. It is what the people want they will play. There have to be screening; I cannot do the screening for you because it is not my radio or television station. It is your responsibility. If I do my song and it is not portraying what you want to hear, I have got an e- mail address. I am on twitter, I am on Facebook. We are in a democratic system, freedom of speech. You can correct me. I have listened to so many presenters who are ready for change; for better lyrics to a song. Look at Da Grin for instance, wasn't he a good lyricist? Did people not accept him? He spoke the mind of the average man political and none political, he preached about love too. Everybody just wants to be nice; if you are not really nice at the end of the day it will show. Why not just come out plain. You could hate or like me, I just want to be myself.
Asides the album that you launched recently, what other projects are you working on?
I am working on my tour and my tour support. I want to support my colleagues in the industry in terms of tours. I have toured round the world and I have discovered why we go abroad for tours. It is not as if the money they pay us is much. Let anybody come and quote me. It is the exposure that matters. I want to support my colleagues. I want to be a part of so many artiste projects. Let us tour this country. Right now, it is not going to work because of all the bombings going on. Right now, forming a gathering here in Nigeria is not safe. The people committing this suicide bombing in Nigeria do not even know where to bomb. They are beginning to act like some western guys whom we refer to as psychos. This is something we hardly used to see in Nigeria. It is just wrong. That's the more reason why the fight has to be fire for fire. I remember when Nigeria used to be all about fire for fire. You can't just wake up one morning and say you want to kill people and at the end of the day you want to dialogue with the government. They have offered them amnesty and they are not embracing it. Then let the government engage them fire for fire. It happened in Libya. They told Gaddafi to step down and when he refused, they engaged him fire for fire. I have a lot to say because I am really burning inside. Thank God I have a studio to express how I feel. You see this music business? I will never quit it. Twenty years from now, I will still be actively involved in music because music made me. I am born to remain in the industry.