As A Good Actress, I Can Act Nude In Films ¬¬¬ DORIS SIMEONE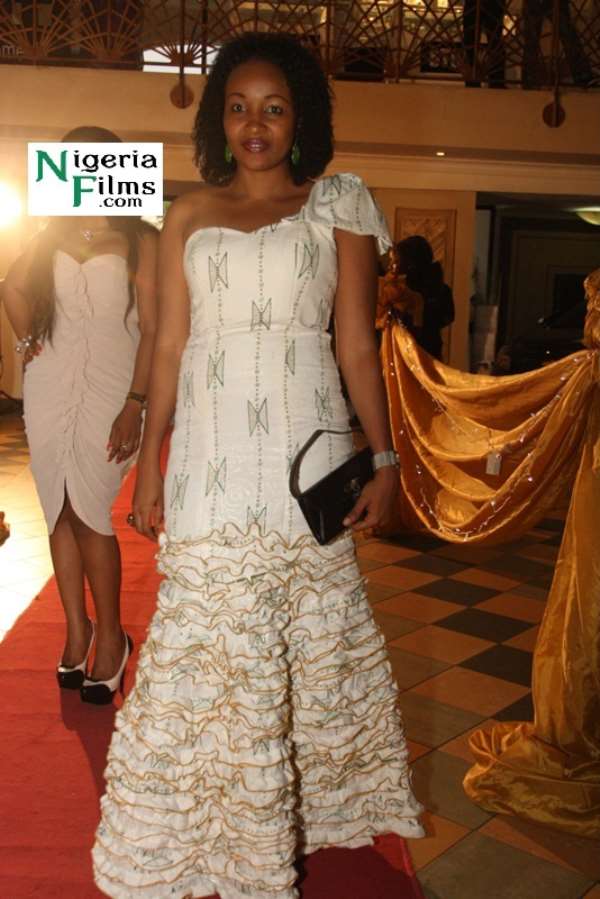 The name Doris Simeone is surely not new in the play-acting business in Nigeria. Married to a top notched movie director, Daniel Adenimokan, this light skinned wife and mother has come through the ranks in the game.
Coming into the movie industry in late 90's, where she acted in one of the episodes of Wale Adenuga's Papa Ajasco and Company as Papa Ajasco's secretary, this Okpella born Edo State actress, is a beautiful chic to stare at always whenever such opportunity permits.
Doris, who met her fine-boy hubby on a movie set, once said, 'We met on a movie set. It was his first produced and directed film titled Omo Jaiye Jaiye. We became friends thereafter, because I loved the way he worked and interacted with his actors while on set. He doesn't make them feel scared, I saw all these in him and I felt he was a serious minded person to be with. I decided later we start working things together, the rest is now history.'
If you think she must have given Daniel a tough time before surrendering her heart and love to him, then, you must read this, 'funny enough, the first time I saw him, I saw him as the normal play born.
"I never knew it would go this far, I only just zeroed my mind and decided that whatever comes out of it, I take that way. But I liked him when I first saw him; I am not a secondary school girl that will say, 'I will think about it,' she said with a meek grin."
But when she was asked to define who a good actor was, she said, "a good actor should be able to play any character given to him or her; a mad man, prostitute, mother, young, old, anything. That is my definition of a good actor."
Doris is not only into the make-believe profession, but also involved in fashion and hair do business. She featured in Ope Banwo's Dagrin biopic movie, Ghetto Dreamz, which incidentally was directed by her husband.
She has acted in many movies both in the Yoruba genre, where she holds sway, and the English genre, where she is also well known.
© 2011 Nollywoodgists.com. All rights reserved. This material may not be published, broadcast, rewritten or redistributed without the express written consent of the publisher