Rachael Oniga Denies Cover Up Of Baba Suwe's Drug Case By Some Top Nollywood Actors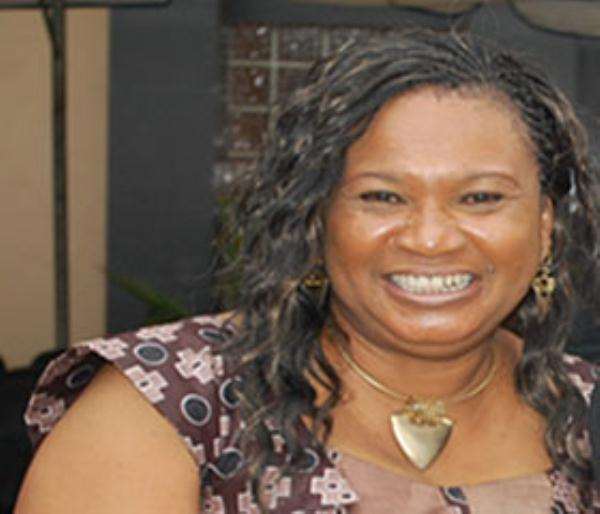 For some days now, top Yoruba actor, Babatunde Omidina, who is well known as Baba Suwe has been in the custody of the National Drug Law Enforcement Agency (NDLEA) for an alleged drug ingestion offence.
Though the development has been very messy, especially in the first seven days the veteran comic actor had been with the drug enforcement agency, but the new turn of event had made it messier.
Before now, there had been insinuations around that some big wigs in the society who might be linked with the drug offence were fighting hard to die down the case just as it has been allegedly done in the time past.
In some quarters, there were the believe that some top Nollywood heavyweights were trying to cover up for Baba Suwe by making sure he was not expose, and also making a compromise on the issue with some powers that be in high places.
Those insinuating this believe have it that confirming Baba Suwe with the suspected substance would dent the image of the industry, especially for those who enjoy the goodwill of being a celebrity to by-pass the stringent airport searches. This was what they are trying to avoid.
But in a reaction to this insinuation, top Nollywood actress, Rachael Oniga has come out to debunk such believe. According to her, "the point I must tell you is that the serious and professionals among the actors don't do drugs or get involved in drugs. So, there is no reason for any cover up by some of us to sweep the case under carpet. To my own knowledge, there is nothing of such."
Those in the know had alleged that some big wigs in the make-believe industry are seriously fighting hard not to expose Baba Suwe of an alleged attempt to traffic substances suspected to be narcotic drug out of the country when he was arrested some days ago by the
NDLEA operatives at the Lagos airport.
This insinuation was further buttressed in a press release by the Association of Nigerian Theatre Arts Practitioners (ANTP) on Thursday October 20, when the former president of the body, Prince Jide Kosoko said, "the unethical proceedings (of NDLEA) have not only brought untold humiliation, bad press and unprecedented public outcry against Baba Suwe; it has equally brought our industry and all theatre practitioners into public odium.
Everybody in the industry is now seen as a potential drug pusher. This is a tag we reject in its totality. We do not dispute the fact that there are bound to be a few bad ones in a large professional grouping but we make bold to say that we are not drug pushers but hardworking professionals, who have worked hard to earn decent living and the good name we presently enjoy."