Exclusive! Starlet Dencia attacked at Nigerian Hip Hop World Awards (HEADIES)!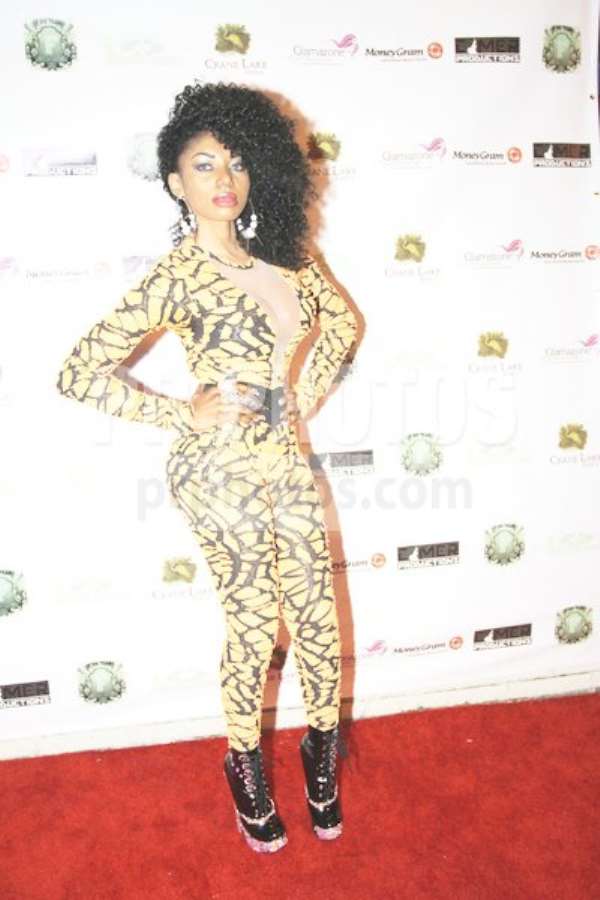 Reports coming to us from the ongoing Nigerian Hip Hop World Awards (HEADIES) being held tonight at the Eko Hotel and Suites, suggest that starlet Dencia was attacked by a female as she made her way to the restrooms.
Our sources tell us that the lady identified as Liz Garvy, socialite and Lagos big girl who owns a shop on Awolowo Road, Ikoyi was a one time friend of the starlet. Liz had in the past abused the friendship they shared to the point where the police got involved and a warrant for her arrest was issued on charges of theft.
On further investigation, it appears sometime in October last year, Liz Garvy who was scheduled to undergo a liposuction in California , arrived Dencia's Woodland Hills , California, home where she was hosted by the latter for 3 weeks.
Instead of paying back her hostess with gratitude, Liz Garvy (who was with Blossom Nyepon) allegedly robbed Dencia of her passport, clothes and shoes all valued at around $20,000.