Toni Payne Speaks About 9ice, Confused On Who To Marry Next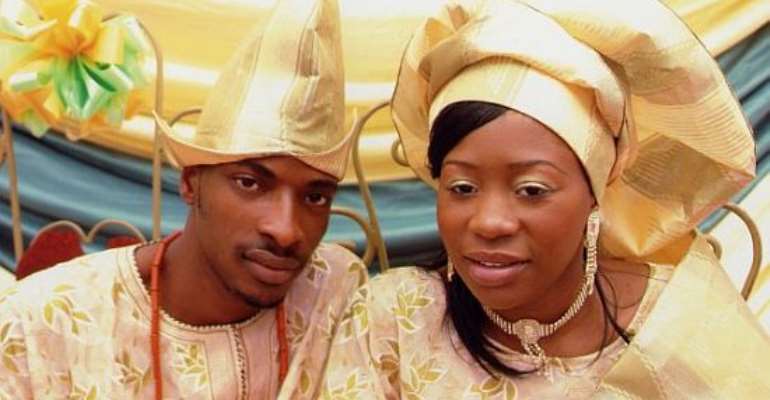 For some time now, Toni Payne has been busy with doing the job she knows how to do best, which is artiste management, and she has perfectly excelled in that profession as one would have expected.
Just few years ago, this ex heartthrob of Alapomeji Records head, Abolore Adigun Akande, who is well known as 9ice, got married to 9ice, who was then under her management. The union produced a scion, Zion.
Though the once lovebirds are no more together as husband and wife, but there is still no love lost between the two. Their estranged marriage has made various news headlines with accusing fingers pointed at the three major players fingered in the whole game.
But in all the controversies that have surrounded the whole brouhaha, Toni has made her heart known that she still has some feelings and love for the father of her reportedly only son, Zion.
She made this known when she said, "My interest in music management was inspired by the artiste, 9ice."
Though the Gongo Aso crooner may not be thinking in her direction for now, as he is presently concentrating on releasing his long awaited album that should have been released over a year ago, but Toni may be becoming weary of her continuous stay as a single mother without a man to body-touch when needed.
According to this artiste manager of repute, "A lot of men claim they truly love me, but only God knows who truly loves me. I am not perfect, neither am I holy, but I do my best to do what is right in God's eyes."
Though not in a rust to jump into another union, but Toni made her mind known on the qualities she expects from a man. She listed being intelligent, God fearing, selfless, compassionate, caring, and patient, accommodating, reliable and dependable as the key qualities of a good man.
© 2011 Nollywoodgists.com. All rights reserved. This material may not be published, broadcast, rewritten or redistributed without the express written consent of the publisher