GOSPEL ACT,TOPE ALABI EXPECTS CHILD NUMBER 3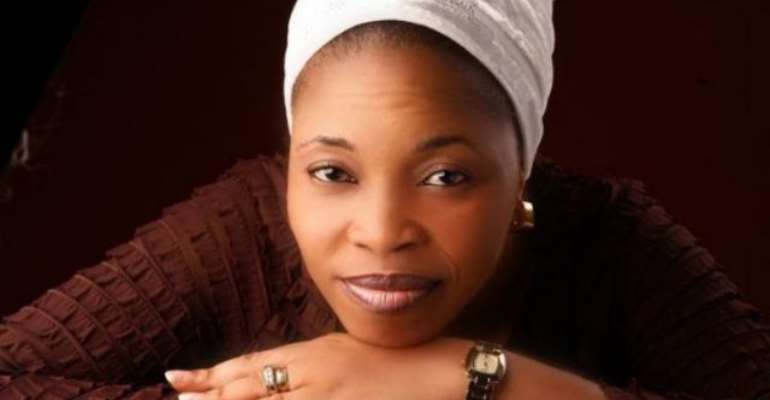 Female gospel artist,Tope Alabi is pregnant.
Information available to us revealed that the fair skinned entertainer has embarked on a nine month course.
She is already in her second trimester and she's expected to put to bed in the second quarter of 2012.
Sources who saw the pretty artist recently at an event revealed that her tummy is already protruding under the well designed outfit she wore on Thursday,October 27,2011.
We were told,Tope Alabi is warming up for her third baby after which,she will put a stop to making babies.
We gathered the musician might make a final trip to America to purchase the necessary things mother and baby will need.