LATEST GIST ON STAR ACTRESS EUCHARIA ANUNOBI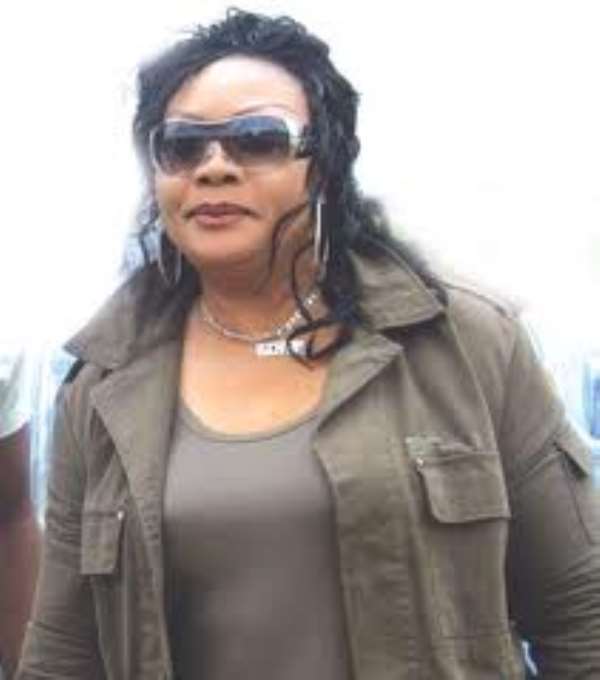 Recall that we brought you a story few months back that star actress Eucharia Anunobi who was known as one of the bad babes in Nollywood has become a born again Christian,who now preaches from one church to another as an evangelist.While a lot of people doubted the possibility of such development,we will inform you without charge that Eucharia has finally gotten a church of her own and has become a Pastor.
Aside all the titles that comes with Christendom,Uk as she is fondly called by friends and close pals has conformed her new found faith with her lifestyle.
The light skin star of Glamour Girls is no longer the former Eucharia Anunobi that people used to know,she is no longer that same UK who usually reveal more than her cleavages and thighs.She has grown to a mature woman who values glamour but with dressing and grooming that honor God.Still adoring herself with those normal make-up that people identify her with,UK now wears clothes that cover every sensitive part of her body.
She has equally moved a step further in her type of jewelry,as she now adornes herself with gold ornaments.From her ear to neck and wrist,this actress turned evangelist reeks of wealth.
Ms.Anunobi has equally kicked-off a new degree program at the University of Lagos to add extra feather to her cap.It was equally disclosed to us that she has not in anyway left acting profession behind,as she has joined the queue of Nollywood actresses who produce movies.
She is said to have been on location for some time now shooting her own movie.To confirm all the prowess she has gathered from the Lord's work,UK preached to the audience who graced Clarion Chukwura's ordination as a deaconess at Jesus Dominion Assembly on Sunday,November 6,2011.
According to eye witnesses,she revealed to everyone present that she is very happy for Clarion Chukwura who just became a born again Christian.
click the link below to go to...
AFTERMATH OF CRASHED MARRIAGE;STAR ACTRESS EUCHARIA ANUNOBI TURNS EVANGELIST.