Nollywood is our brand - Silverbird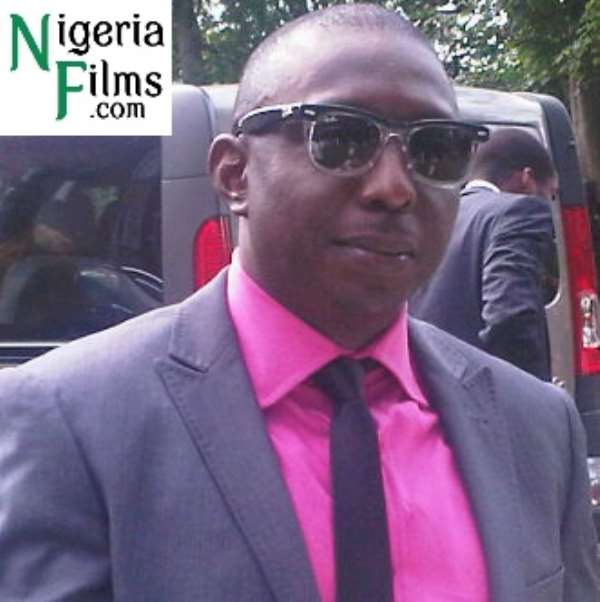 Can we meet you?
My name is Ayotunde Sewanu Bababunmi. I am the Assistant General Manager of Silverbird distribution.
How does the film distribution chain work?
The first step would be for the film producer to approach us with a preview copy of the movie he wants released in the cinemas. Secondly, my team and I preview the movie and if we agree it is up to cinema standard; if its good, we send a letter of interest to the producer or if it's not good we also explain the reasons why we can't accept such a movie to the producer. A date is then fixed for the release and the movie is offered to the various film exhibitors in the country. Depending on the exhibitors who indicate interest in showing the film, we draw up a deal memo which is signed by both producer and distributor. Presently, we have nine cinemas operating in the country. We also request that the producers begin a publicity campaign at least three months prior to the release of the movie. Silverbird in turn also as the film distributor offers two weeks publicity before and after the movie is playing in all cinemas nationwide.
How is your relationship with Nollywood producers?
Silverbird film distribution has a good relationship with nollywood . We are proud to be a platform that can bring nollywood movies to the cinemas. Presently we release to the cinemas at least 2 nollywood movies every month . The only constraints we face regularly are from producers whom get offended when their movies are rejected, probably because they don't understand the distribution process. Majorly, what we look out for in a movie is quality and good storyline, a movie that lacks either of these or both (from experience) cannot do well in the cinema and so we advice such a film producer to take the film straight to the DVD market.
What are the criterias for discontinuing a movie at your cinemas?
The discretion to terminate a movie is from the cinema manager. An exhibitor would stop showing a movie if such a movie, based on box office analysis, is not making profits any longer. These exhibitors also have their cost of sale that must be optimized. There are definitely good nollywood movies that have run in the cinemas for over twelve weeks, e.g. the movie, "Tango with me".
It has been alleged that Silverbird refuses to show yoruba movies at your port-harcourt cinemas, what is your response to that?
A basic reason for not showing Yoruba movies in port Harcourt is because the state is not pre dominantly Yoruba-speaking and based on past sales records Yoruba movies have not done well in port Harcourt.
In your own words, how does Silverbird Group support Nollywood movies?
Silverbird has constantly used its platform of television and radio to support all upcoming movies, we even use the print media in our publicity support of nollywood. I can assure you that only Silverbird offers these kind of support to Nigerian film producers, considering our existing structure.
It has also been alleged that Silverbird imposes Movie Premieres on Nollywood producers and consequently charges exhorbitant rates for your halls, What is your response to that?
Movie premieres are organized solely by film producers, at their discretion. It is not a criteria for us as distributors whether a producer premieres or does not premiere a movie. The trend currently now is for film producers to organize film premiers and this is done using cinema rates charged for movie premieres.
© 2011 Nollywoodgists.com. All rights reserved. This material may not be published, broadcast, rewritten or redistributed without the express written consent of the publisher