Advice for Female Celebrities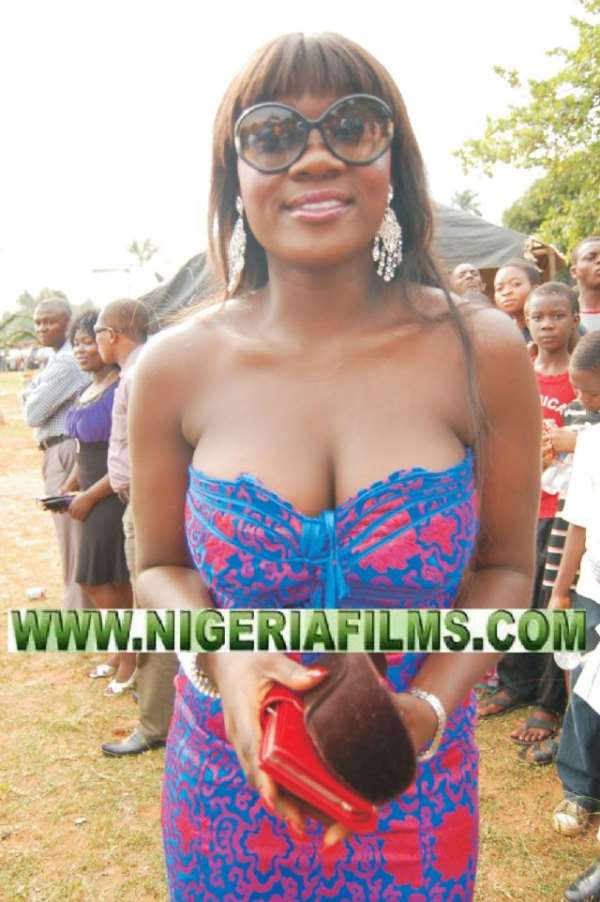 One of the most common topics of magazines and tabloids is the constant changing of partners by so many movies stars and other celebrities. Many of them seem to change partners so quickly that it's over before it's hardly started. I read that the ex-beauty Regina Askia of the Nollywood was in relationship with a French lover Patrick Hornecker, which produced a baby girl Stephanie. Another romance with Charles Orie, which lasted just for a while, then came. Her husband and every body else thought it was for eternity after four years in marriage which produced two children. However, according to Rudy, Regina is presently interested in someone else, an American. Nigerian female celebrities are famous for marrying men and then dumping them.
Another common thing that seems to happen is that the men are always abandoning their current wives for younger ones. There are so many celebrities who end up addicted to drugs and alcohols and also have legal problems because of their reckless behaviors. Why would someone who's become so successful in his/her career and who's so talented do so poorly as far as relationships are concerned? Nowadays, it is very common for the stars to be sued, or harass by people and even their own ex-lover or spouse. Duncan Mighty of Port Harcourt accused Mercy Johnson of seduction at bar in his hit track (ikebe dey shoot kataport). Only God knows who is seducing whom. Another biggest problem is celebrities who were lovers or married and made sex video or photos while enjoying a passionate moment with their lovers or spouses at that time. But then the marriage or love relationship did not work and they got separated. The past comes back to hurt them. My Advice to female celebrities is that they should be wise! Even if you are flying in the skies of love, the heart of man only God knows and whatever you record in a form of picture or video in a hot moment is a strong tool against you. Sex video that you did with someone you have trusted can be used as a weapon to get money from you or to destroy your reputation. Money is a great temptation to people, so do not record or take photography that can backfire in the future. Always think. Remember even the rich people still want more money, so the persons marrying or about marrying want more money and if the marriage is not successful then this will be a good tool to get back on you. No doubt there are female celebrities that do not have any intention of getting married at all in life not because they have experienced heart break or emotional trauma but with reason best know to them. You need ask pertinent questions before going into marriage.
1. Who is my dream man?
2. Are we compatible?
3. Is his personality or individuality based on falsehood?
4. What attracted him to me? Beauty? Creativity? Fame? Or true love?
5. Does he respect and value a woman opinion or viewpoint?
6. Does he truly appreciate your life style as a celebrity or just for the fun of it?
7. Is he temperamental? Flirtatious? Jealous? Domineering?
8. Does he supports your vision, dreams or kills them?
After that you should try and remove any wrong impression that you cannot be submissive to a man because you are famous and rich after all. The inevitable truth is that as a woman you are the owner of the house. So, if the house is destroyed, it is your fault because God has given you this responsibility to endure and tolerate. Men something can be very annoying in so many ways, but automatically a woman is created with emotion, love that should contain the children, husband and everybody in the home. Your place as the mother can never be misplaced in the house.