KSA, Michael Jackson Influence Me – May D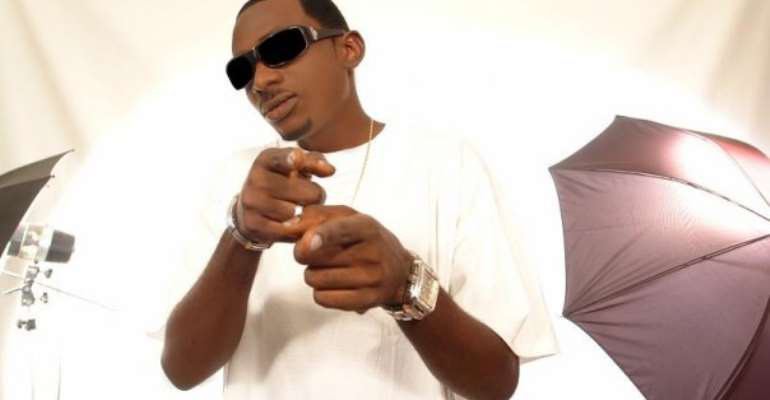 Although he debuted in the entertainment industry as a dancer, he is also a writer and singer, passions he developed from his secondary school days where he won star prizes in most school competitions winning laurels for his school.
This talented singer, Awodunmila Akinmayokun artistically known as MAY D just sealed management deal with the Square Records, a label owned by award winning singers, Peter and Paul Okoye better known as P-square. In this interview with BIGBOUI, he talks about his journey into the entertainment and liaison with the singing twins. Excerpts:
Who is May D?
My names are Awodunmila Akinmayokun Olusegun, I was born in Warri. I spent nine years in Warri and that is why I'm a sharp guy. I came to Lagos in 1990. I was a brave student in my secondary school which is Kings' College and University of Lagos where I studied Mass Communication.
What led you into music?
When I was in secondary school at Kings' College, I used to dance for the school. We attended many competitions and won many awards hence one of my friends advised me to start singing because I have nice voice. That was how it started. I was a member of a group called JUST US for a while before I decided to go solo.
A dancer and a singer, how do you cope with both practices?
It's very easy as both are genres of entertainment which also bring about fun. They both relate with each other; when you are singing you have passion for dancing and vice versa. However, I have reduced my dancing unlike while I was in secondary school where we dance to Michael Jackson's songs practice break dance.
Do you go to any musical school?
I never went to any musical school. I was just a member of a choir band.
Are you a prodigal singer?
I won't say I started from church because everybody wants to start from church.
For how long have started singing professionally?
Ten years

When did you quit dancing?
I never quit dancing I still dance. You know when you can dance it is something that moves with you, it's in the blood.

So you are now with Square Records?
Yes
How did you join the label?
Let me say when I went out with MTN for the Tu-Face and Friends show, there I met Alaye on the tour in Lagos. We exchange contact and he later called me to come to his house and he said he want us to do some stuff together, but he doesn't stay much in Nigeria you know he stays in London and due to that we could not do much together. But he introduced me to P-Square, so I got to Square Records through Alaye.

How has it been working with them?
Great, very very great.

I found out that they are working on their record label and with the little period you have spent with them, do you think they know what a record label can do for an artist?
Basically I will say yes, they will fulfill their promises because they are focused. I believe they know what to do for an artist.
How do you intend to create unique features for yourself in the industry?
Well I'm presently working on an album and I want to put in my best to make people dance to good music. Let me say I want to give my people good music.
How far do you think your music can go?
I believe my music will go a far by the grace of God.
What kind of music do you sing?
Dynamic
What does your music preach?
My music preaches being good.
How many singles have you released so far?
I have two: Cool Temper and Sound Track. They have been released since June.
When are you planning to release your album?
I don't know yet but it depends on my fans.
Who do you intend to feature in the album?
I can't say this is the actual artist I would feature. When the time comes and all the logistics have been put in place, I will make it public.
How do you cope with the challenges so far?
I would say faith, patience, hardwork, endurance have been working for me. In short I'm a prayerful person.
Where do you get your inspiration?
I get inspired from everything around me. For instance, my new song, I got the inspiration from the radio when I was driving. They were playing this club beat on Beat FM that and I just record the song with my phone and I make something out of it.

Who are your musical influences?
I like Jamaican songs. I listen to Ebenezer Obey music as well, and I also love listening to Sunny Ade songs but the late Michael Jackson was my greatest influence.
How do you cope with your female fans?
I handle them with care, you know as a fine guy, I know how to handle them and give them what they want.