EXCLUSIVE;THE DIRTY THINGS NOLLYWOOD ACTRESSES DO FOR MONEY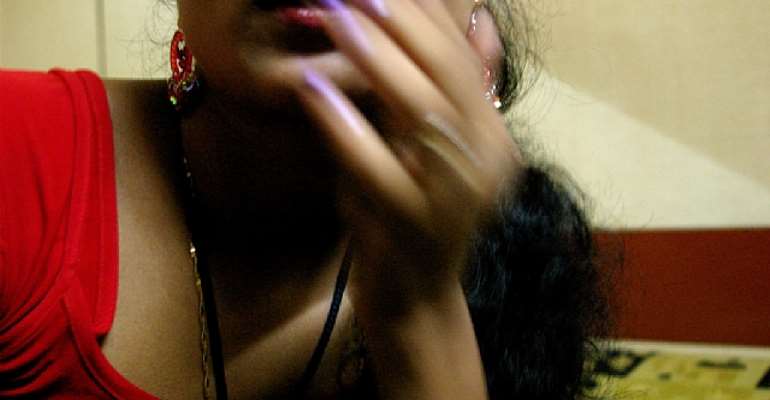 The notion of most Nollywood actresses is that the meager they receive from acting would not give them the high standard of living they crave for, hence they engaged in corporate prostitution.
It has become very rampant in recent time that most of our so called popular faces engage in corporate prostitution.
According to sources, the messy deal is carried out both locally and internationally as those who get involved have people who hook them up locally in various states of the federation and internationally by publicists and managers.
Local charges, we gathered, depends on the class of the actress and the buyer's financial capability, as we learnt that the fees range from #150,000 to #200,000 thousand per round of sex,while politicians pay as much as #500,000 per night to top actresses and go as far as giving them jeeps and other cars for one month of service.
We equally gathered that months of dating and warming the bed of top politicians have earned most of Nollywood big babes' properties in different parts of the country. Another avenue is created through political conferences which have over the years been alleged to witness an influx of Nollywood gorgeous babes who always land juicy appointments to make the night cold-free. It was informed that the pay they usually go home with from the political conferences depends on the ability of the girl to play her game perfectly, as contracts and proposals are eventually signed the following day.
A source disclosed to us that lots of fast rising actresses hustle to get the contact of state Governors whom they call to get appointments either for one night deal or for a full weekend. But the business does not pay all the time. We were told of a very controversial fast rising actress who struggled to get the contact of a South South Governor. After weeks of unanswered phone calls, the number one man of the oil rich state picked the call and gave the actress an appointment. She allegedly traveled by air from Lagos state to the state capital, spent a full weekend with the Governor and came back empty handed. The story was so funny that the actress was said to have only gotten the privilege of riding in a Governor's convoy for the very first time in her life.
It was equally disclosed that this derogatory business is equally done on the international scene. We gathered that our intelligent showbiz babes reportedly lower their guards during their foreign trips. It was said that for those who engage in this act, contacts are usually dropped with United Kingdom, US and Canada based Nigerians who hide under the umbrella of artiste managers and publicists but who are, in actual fact, engaged in the pimping business.
We equally discovered that the so called management companies strike such deal with foreigners, invite the girls to come over on purported tours or to perform in shows only to hand them over to randy men who pay them handsomely.
It was alleged that global chat engines such as Twitter and Face book have provided good platforms for numerous "RUNS BABES" in the showbiz industry to meets foreign based prospects and customers and these ones negotiate their arrangements themselves without any middleman and on such 'deals' they get whatever they can negotiate.
We even gathered how a top married actress once jetted to Europe to have a week's tryst with a top Nigerian footballer and was paid 3 million naira by the younger player.
Another A-list star actress was reported of being invited by a syndicate to Europe with the promise of getting 10,000 thousand dollars but when she got there, she met the shock of her life as the the so called international business men were five fast Nigerian boys who locked her up in an apartment and gang raped continuously for 10 days before releasing her. She was stranded and was only rescued by a former Nigerian journalist who now lives in London who paid her way back to the country.
Watch out for the full list of some of the actresses involved in this shameful act.