Mercy Johnson all the way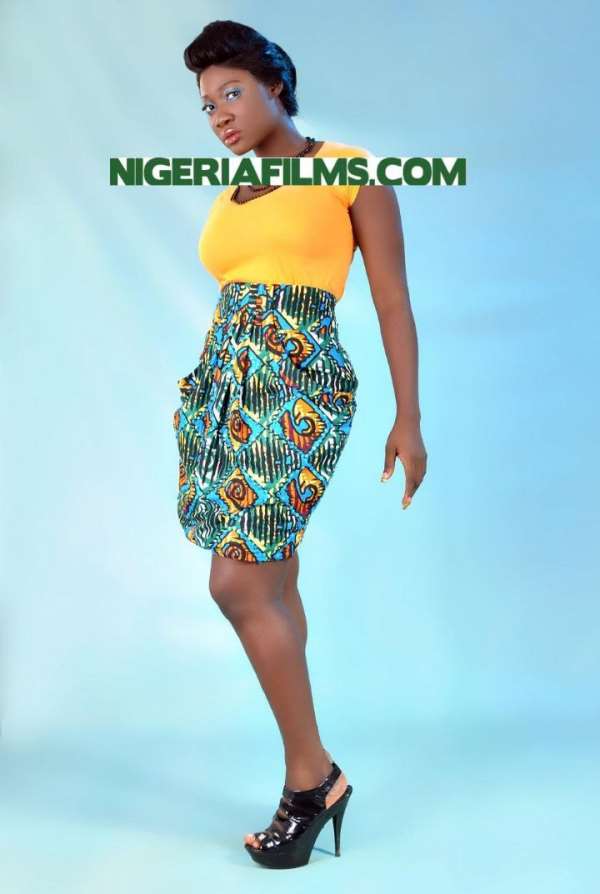 Continental status of Mercy Johnson was affirmed penultimate week in far away Liberia when she was hosted by Embassy Entertainment, owners of Embassy Club among other businesses.
Mercy Johnson who arrived at the West African country in company of a member of her Management Company and publicist, Platform Plc and Bigsam Media respectively practically shut down the Roberts International Airport, as many of the officials ranging from members of staff of the airlines to immigration officers queue for photograph with her.
After a change of dress she was driven in a long convoy through Monrovia, the capital of the state. Her presence attracted a mammoth crowd, police had to be called to clear the way and maintain orderliness.
While on Magic FM, Truth FM and Sky TV, extra security personnels had to be engaged to pull her through the crowd. Aluche, the CEO of
Embassy Entertainment had to exclaim that Liberia has not witnessed this kind of crowd except during the Visit of international singer, Akon and Nollywood actress, Omotola. 'Mercy is big, very big' he said in accented English.
Paid several thousands of dollars to grace celebrity night at the club which held February 13 and 14, Mercy was a guest of the club for two days, meeting fans and signing autographs.
Weeks after the trip, the actress' publicists, Bigsam Media released new set of promotional photographs. The actress adorned different
costumes and lived up to her sexiest best.
Pictures by Debbins studios
Bigsam Media Lagos | Nigeria
style and makeup byAmaka Ononobaku of Stunners Makeover.