Nollywood seeks support of EFCC to fight piracy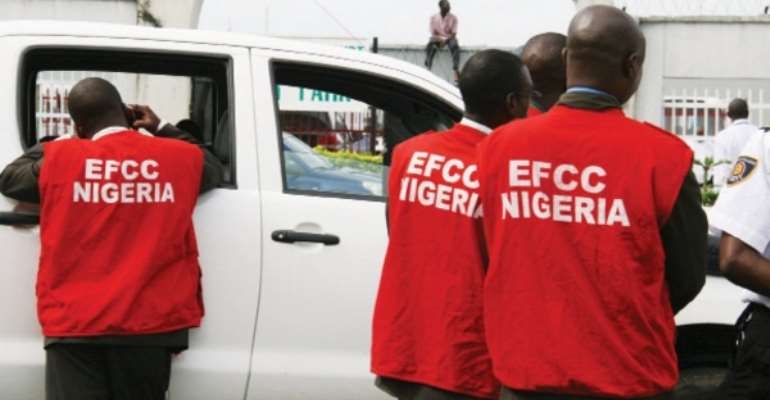 Stakeholders in the Nigerian film industry on Thursday in Abuja, called on the EFCC to save the industry from pirates.
Mr Paul Obazele, President of the Association of Movie Producers, made the call at the inauguration of the EFCC/Nollywood Working Group in prevention, public education and enlightenment on corruption.
Obazele said that Nollywood was on the verge of extinction and would be completely destroyed if nothing was done to stop the activities of pirates in the industry.
He urged the anti-graft agency to consider piracy as an economic crime and to crack down on pirates so that producers and actors would benefit from their sweat.
The actor who said it was the first time a government agency was opening its doors to the industry, said he had no doubt in the capability of the EFCC to rid Nollywood of piracy.
Obazele who said he had to sell his father's land to make a movie, stated that the activities of pirates were hampering the efforts of actors and producers.
The Chairman of the EFCC, Mrs Farida Waziri, said she was alarmed at developments in the film industry because she did not know the challenges the industry had faced.
``I have always thought you were so happy, we see you acting and living big and we assume everything is alright,'' she said.
She said that piracy was indeed, a serious economic crime and that it was unfortunate if this was happening to the industry and Nigerians were not doing anything about it.
``When you do a good job you should be rewarded for it. The recent national honours bestowed on some Nollywood actors is an attestation to the fact that the industry is important to the development of the country,'' she added.
The EFCC boss pledged the commitment of the commission to collaborating with the Nigeria Copy Rights Commission in the fight against piracy.
Waziri said the EFCC would partner with Nollywood to educate Nigerians and the world on government's anti-corruption crusade through movies which had become a veritable tool in information dissemination.
Also speaking on the occasion, Director General of the Nigerian Film and Video Censors Board, Dr Emeka Mbah, said that the inauguration of the committee had given hope to the industry.
Mbah said that no individual or organisation could fight crime alone, adding that the industry was relying on the EFCC as the last bus-stop in fighting corruption to save the industry from collapse due to the activities of pirates.
The Nollywood delegation also included actor and movie maker, Zack Orji, President of the Actors' Guild of Nigeria, Segun Arinze and Norbert Ajaegbu, President, Film Video Producers Association