Who are our kids' role models?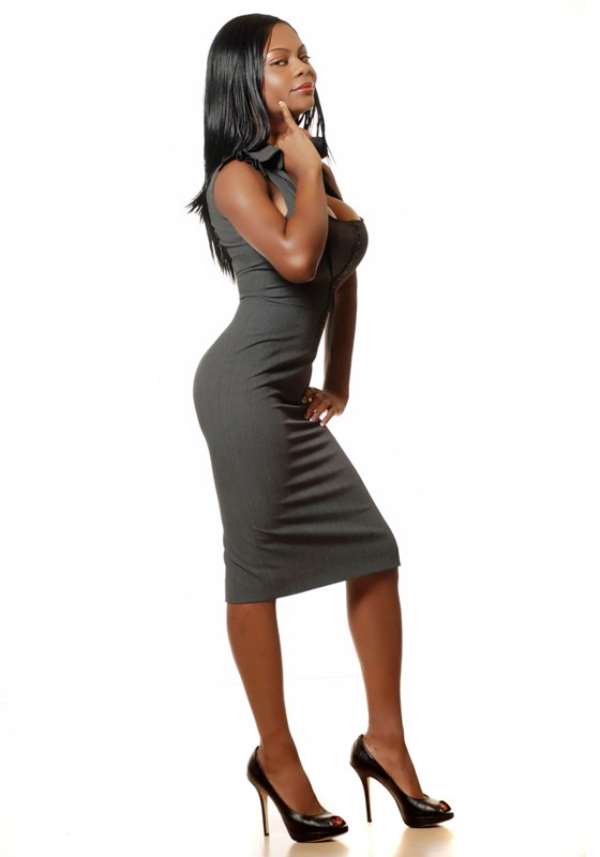 The minister of youth development Bolaji Abdullahi has recently come under enormous criticism for seemingly endorsing Karen Igho, part winner of the Big Brother Amplified reality show, as a youth ambassador when he hosted her in his office. The minister is receiving flak for approving Karen as a role model for Nigeria's young people.
In self-defense, the minister has said that his reception of the BBA winner was not in any way to endorse her but that his job as minister of youth entails that he be courteous when anybody sends notice of an official visit. He also said that those accusing him of endorsing Karen are being sexist because the same people hailed last year's winner Uti Nwachukwu when he returned home. Why then is Karen a big issue?
While the minister may be right, I like to think that he is missing the point in this argument. Frank Nweke Jr., former minister of information, received members of the Big Brother Nigeria show in 2006 amidst the same controversies that are springing up today. The issue that we should be dealing with is what the kind of role models we are creating for our youth today. Who are today's young people looking up to for inspiration? Like it or not, once one is in the public sphere, there are young people who take their impressions of life from that person, positive or negative.
Even then many famous people like to avoid the tag of role models. I'm sure that Karen might say that she's not a role model to anybody but that would be false considering that there are more than 11,000 young people who 'like' her Facebook page. That's more than enough people who hold her in high esteem and feel she is someone that they can look up to.
And this leads me to the crux of the matter that it is important that we, as a society, ensure that our young impressionable people have quality role models in order to ensure that their future is secured. As kids growing up in the '90s, many of my friends and I looked up to famous writers such as Chinua Achebe, Wole Soyinka, diplomats Kofi Annan and Emeka Anyaoku and columnists Bola Ige, Gani Fawehinmi and a host of many other important thinkers and activists. We were knowledgeable about the happenings in our country because we always watched the news and read newspapers religiously. We liked to model our future around these eminent personalities. Many of us who did that back in the day have today set upon paths like our role models.
However, when I look at many of today's kids who were born in the late '90s, I realize that there is danger lurking in the future for us. Not only are we faced by a leadership that is intent on running us aground, we also have a youth that is modeled on wrong ideals like fast money and easy women. A friend of mine wrote recently on his Facebook profile that he was not surprised at the poor performance of many students in the just released results of the West African Examinations Council (WAEC) May/June 2011because he observed that many students in Ado Ekiti (where he works) were hooked on BlackBerrys as the girls were stuck on looking for boys with smartphones.
Recently, I observed that three quarters of the final year class of my alma mater Aquinas College Akure listed musicians and rappers as their role models in the yearbook. Da Grin, Lil Wayne and D'banj figure prominently in their choices. It is not that entertainers as role models are entirely bad but a situation where many young people look to emulate the bling-bling, champagne popping and scantily clad women paraded in music videos is a bad omen. So I wonder what kind of future our country is going to have when young people respect hip-hop stars than statesmen, politicians, diplomats, doctors, lawyers and journalists. It is a case of misplaced priorities. Our youth need to check themselves.