EXPOSED: Nollywood Actresses Who Charge between $10,000 and $20,000 As 'Working Girls'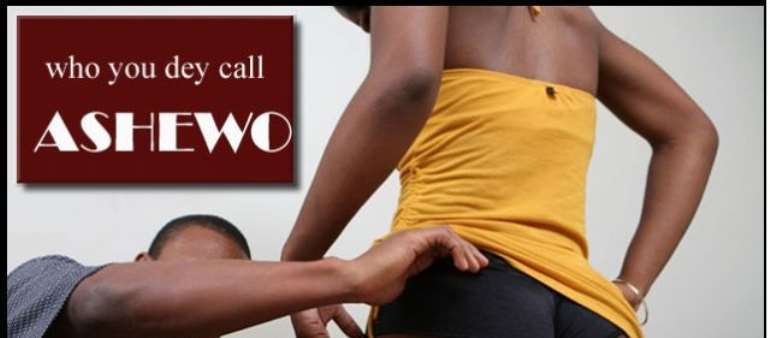 There is no doubt that the make-believe section of the razzmatazz industry in Nigeria is greatly blessed with beauty queens that could make any man drop his last penny on them.
The sector has produced different types of skin colours you could be proud of and otherwise. We have the half castes, the naturally light skinned born beaus and also the otherwise. It is also blessed with the naturally dark and lovely queens, chocolaty screen idols and others one can think of, except the albinos for now.
In all these, most of the Nollywood female thespians are always in dire need by the so called and men, who want to get down with them at all cost, both in home and away matches.
According to information available to us, some of these Nollywood acts engage in this highly profitable business for the fun of it. We learnt that their charges ranges from $10,000 and $20,000, depending on their bargaining powers or by the agents involved. We learnt that some of them travel out of the country on the pretence of attending award shows or one outside functions to cash in more spendable papers into their accounts.
As we scooped, this actress, who is light skinned and likes to be happy being controversial, is said to love this trade with all her heart. She is said to charge between $15,000 and $20,000. Her preferred stadium to her play match is one high ranked public house located in one 5 star areas of Lagos State. This thespian has also taken her trade outside of Nigeria, where she has good clients who pay well for the koko. She is from one of the states across the Niger Bridge.
Also in this trade is this actress that has successfully brought big players in the entertainment industry to one of the films she acted in. According to sources, she started this cool business by charging about $3,000 but now prefers to charge $10,000 because as we learnt, she is now a superstar in the film industry. She is also in the habit of fighting for being called Aunty by some of her colleagues in the industry, and in the habit of giving good nods to bananas of fine boys she works with on location free of charge, especially for those she approaches by herself.
Another tycoon in the sporting lady work is this popular role interpreter that was once romantically linked with a former presidential aspirant in Nigeria. She was also reportedly linked with a hot romance with a point guru. According to what we were told, this Africa representer, who been on location in one of the East African countries, has her bill ranging from $15,000 to $20,000, just as her compared model in the play acting industry in one of the Oyinbo countries. Her clients are now mainly from across the seas
Also in this fancy women trade is this top actress that has kids with her hubby having a job that most women would fast and pray their heartthrobs have. She is from one of the states under the Niger Delta Development Commission's (NDDC) radars. As we leant, she is hot and satisfies her clients very well. She is said to be the one that prefers to be on top and not the other way round. She is reported to take close to $20,000 for her services, which most of her clients are always happy to part with.
This thespian, as we were informed, is a one that has something on her b**bs, she is also a mother like the last one described above. What is funny about this one is that she prefers to go local, especially with those in the centre of excellence. Her fees are not really on the high side, as she is believed to just like to be serviced regularly. She charges as low as $2,000 for a round of fight on the bed.
Another participant in this business is thisyellow pawpaw babe that is not too tall. She used to always act roles with this fine boy dude in Nollywood. She is really sexy and can melt any man that dares stare at her. As we gathered, her charges are from $10,000 to $15,000. She is said to like to decides what stadium her match be played, but prefer to play away matches on stadiums like Nou Camp.
Watch out for more.
© 2011 Nollywoodgists.com. All rights reserved. This material may not be published, broadcast, rewritten or redistributed without the express written consent of the publisher