AFTERMATH SENATOR EKWEREMADU'S ASAWO BILL,NIGERIAN PROSTITUTES GET WEBSITE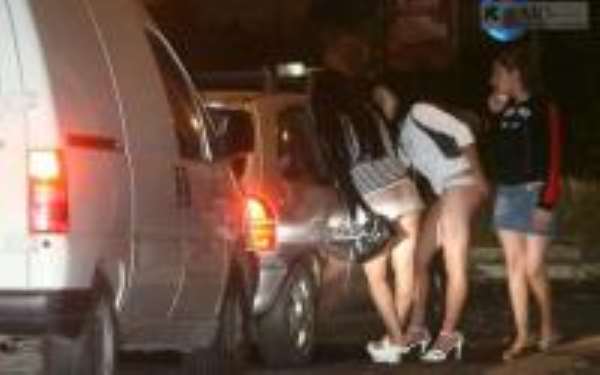 Tuesday,October 5,2011,Deputy President,Ike Ekweremadu asked the Senate to consider the possibility of legalizing prostitution in the contry.
Speaking during debate on a motion on the scourge of human trafficking in the country,Ekweremadu said since it has become impossible to stop prostition in the land;the Senate should consider regulating the act in the country…That is,prostitutes should be given a license to have paid s*x.
Well,please clap for Mr Ekweremadu,his dreams of legalizing prostitutes is almost a dream come true as these asawos now have a website where you can order for as many as you want.
The prostitutes have as their slogan "Redefining adult entertainment in Nigeria".
Don't ask me if Mr.Ekeremadu has anything to do with this move.All I can say is that Sodom and Gomorrah has birthed in Nigeria.
May God save our motherland.