HIP-HOP ACT WIZKID ASSAULTS LADY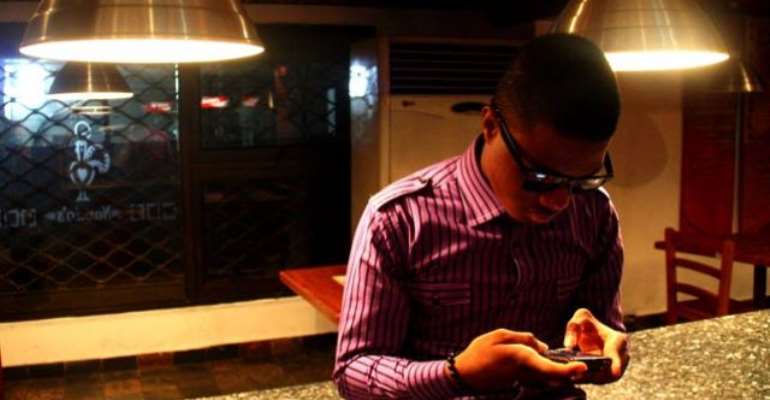 Just when the scandal over his love child is dying down,Leads University dropout and sensational Hip-hop star,Ayodeji Balogun popularly called Wizkid,has run into trouble again.
Last week Friday,a video started circulating on Blackberry Messenger and other social networks.The video has Wizkid in action with a lady who is believed to be older than the music star in a Ghanaian hotel.Wizkid was shown in an upright position ramming into the lover's behind.
The sordid picture also saw Wizkid slapping the behind of the lady at intervals.
Ever since the video started circulating,it has been the major topic for discuss.While some believed it can't be Wizkid,many others believed it was no one else but him.
In Lagos alone,over two million people have seen the video according to a research done over the weekend.Many more concluded it was just like Wande Coal who was a victim of hidden camera.
The 'Holla at ur Boy' crooner recently did something that raised questions among his fans.The act,to the surprise of many,embarrassed a female fan at KFC,Opebi Ikeja Lagos.
Wizkid who was surrounded by fans at the eatery in a bid to have photographs with him,wrote out his phone number on a piece of paper and threw it into the b***bs of a young lady who had requested to have a photographs with him.
To Wizkid,he had thought because the lady requested for the photograph session,she was definitely interested in him.The lady felt insulted and she made that known to the music star.But instead of him having a feeling of remorse,he did as if nothing was wrong.
One of the onlookers who was furious at the young star's action walked up to him and told him to apologise to the young lady but Wizkid refused,saying that she's too cheap for an apology.
This action was said to have made some of his fans that were around the scene furious and they kept wondering if it's as a result of fame or wealth he has acquired.