Traders set up anti-piracy taskforce at Alaba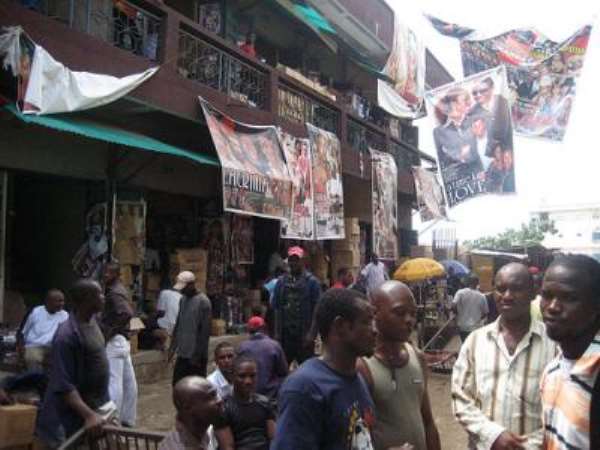 Traders at the Alaba International Market, Ojo, Lagos State, have set up a task force to curb piracy and sale of substandard goods.
The Public Relations Officer (PRO) of the Alaba International Market Association, Anayo Zimako, stated this in Lagos on Tuesday. He said that traders at the market, reputed for the sale of electronics, were prepared to be in the forefront of the fight against piracy to promote intellectual property rights.
He urged buyers to ensure that receipts from traders in the market had their shop numbers to facilitate investigations regarding piracy and fake products, adding that the traders were worried that the market was being wrongfully perceived as the home of substandard goods.
He said that the association was ready to prove the contrary, adding that the market, established in 1977 under the administration of the then Commodore Ndubuisi Kanu, had been serving customers in West Africa.
"Alaba International Market is the pride of Africa and second to none among organised markets in the entire world; we are a major player in the economy," he said. "We are the ones who do the practical aspect and should be in the position to know which policy will work or not."
Zimako expressed satisfaction with the efforts of the state government to empower the police to ensure security in the market, and also noted that the government provided a vehicle to the association for maintenance of order in the market.
The official commended the ongoing Lagos State Government's expansion of the Lagos-Badagry Expressway, which connects Lagos to the West Coast. He hoped that the road expansion would boost activities in the market.
The government is expanding the road from four to 10 lanes. It also plans to introduce a light rail from Marina on Lagos Island to Okokomaiko, after Ojo.