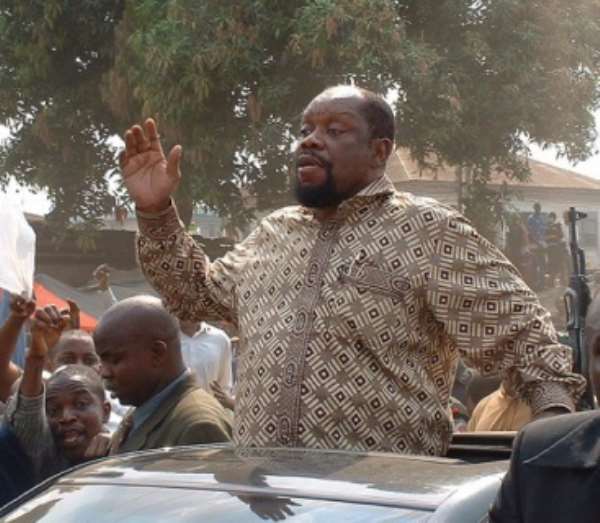 DIM CHUKWUEMEKA ODUMEGWU-OJUKWU IS DEAD

After a protracted and brave fight against stroke, the People's General, Ikemba Nnewi, Dikedioranma Ndigbo, Odenigbo Ngw, Ezeigbo Gburugburu, Dim Chukwuemeka Odumegwu-Ojukwu died in the early hours of today in London.
We thank all those that showed concern in our period of difficulties, starting from the President of Country, Dr. Goodluck Jonathan, GCFR. We thank in a special way the Governor of Anambra State, Mr. Peter Obi who went above and beyond the call to duty to look after him. Besides paying the hospital bills, he visited London on monthly basis to see him. He was there yesterday and only came back this morning to receive the news, whereupon he entered the next available flight back to London. He even had to fly Economy since other classes were fully booked. We thank him for the sacrifices.
We thank all Nigerians for their solidarity, especially those that continued to pray for him. May you continue to pray for the repose of his soul.
Further details shall be made available.

Chukwuemeka Odumegwu-Ojukwu
For the family
click the link below to go to...
BIAFRAN WARLORD OJUKWU SUFFERS SECOND STROKE;IN CRITICAL CONDITION.
BREAKING NEWS;BIAFRAN WARLORD,ODUMEGWU OJUKWU IS NOT DEAD.
BIAFRAN WARLORD ODIMEGWU OJUKWU IS DEAD.