Top Nigerian Celebrities' Look Then And Now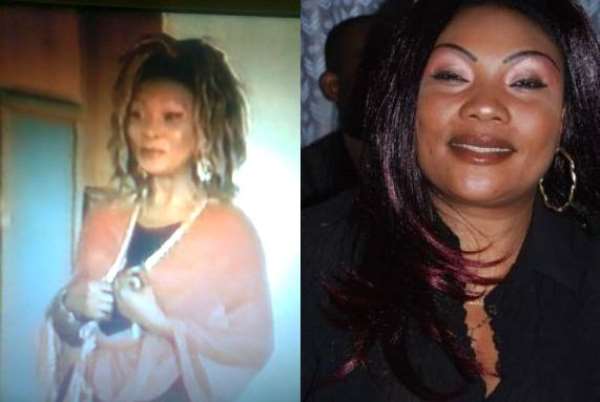 The entertainment industry in Nigeria is one sector of the Nigerian economy that has provided not only jobs for many youths but also made stars and celebrities out of them. For most of those in the industry today, they would not have envisaged the kind of fame they now find themselves in some years back.
One thing that is always said to be constant in life is change and below is some of Nigerian celebrities when they started and how they look now. Please enjoy and catch your fun.
© 2011 Nollywoodgists.com. All rights reserved. This material may not be published, broadcast, rewritten or redistributed without the express written consent of the publisher
GENEVIEVE NNAJI
Genny, as Genevieve Nnaji is fondly called, started her acting career in a TV soap tilted Ripples, as a child actress at the age of eight. She got her first role in the movie, Most Wanted, in 1998 at the age of 19, and has moved on since then to be the face of African film. Once referred to as the African Julia Roberts by CNN. She has moved from the once skinny and fragile girl, to a good shaped, strong and bold woman.
.jpg
RAMSEY NOAH
Ramsey is one actor that many see as the first to act the role of a lover boy well in films, until the likes of Mike Ezuruonye, Nonso Diobi, Van Vicker and now, Majid chased him out of such roles. With his half caste look, he was a perfect character for producers in the game then. Ramsey started in a TV soap opera, Fortunes. He has grown from his funny and skinny boy look then to a more matured and well bodily built man.
.jpg
SEGUN ARINZE
For Padonou Segun Arinze Aina, coming into the industry was first through music in 1992 with album then titled 'Nwanyi Yanga.' Segun has risen from just the normal bad boy actor in films to the President of Actors Guild of Nigeria.
His scary and bulking trademark eyes have now been covered with smooth skin. Thanks to the power of cash and fame. The once ugly boy to many women has now become the most handsome man in the world. Segun would laugh at himself whenever he sees how handsome he was then compared to now.
.jpg
2FACE IDIBIA
Referred to as being one of the best to have come out of Africa, Tubaba, as he is called, is still taking his position as an icon to young artiste. From his Plantashun Boiz days, he has become a true African star. You can only laugh at how things have changed about this Olori oko bam bam.
.jpg
EUCHARIA ANUNOBI
Looking back to when Eucharia and Zack Orji acted together in Glamour Girls, one will definitely agree that Eucharia has had a good and fast body change. From her skinny body then, to a now robust body-shape, she has every reason to say thanks to Nollywood for the changes.
.jpg
SOUND SULTAN
Unarguably one of the most talented artistes Nigeria can boast of. Naija Ninja, as he is fondly called, has grown from the once skinny boy to a nicely built father and husband. I guess he would be happy with the change that has happened to him.
.jpg
WANDE COAL
For Wande Coal, his body change has become too pronounced; you wonder how the once small bodied Wande has become a robust bodied WC. Thanks to the Mohits family that brought fame and fortune to this Bumper to Bumper crooner.
.jpg
>
WEIRD MC
This Allen Avenue crooner is undoubtedly the longest serving Nigerian female rapper in the game. She has seen the storm and stood still in the business. Though not much body change, but it is better now compared to when she came into the industry.
Watch out for more .jpg