COMIC ACT,BABA SUWE TO FILE A LAWSUIT AGAINST NDLEA FOR DEFAMATION OF CHARACTER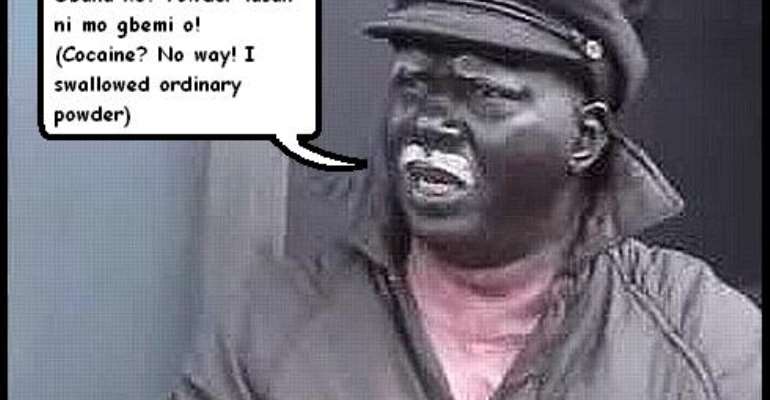 According to NDLEA Director-General, Femi Ajayi,Babatunde Omidina, aka Baba Suwe would undergo Computerised Tomography Scan (CT Scan). and if the scan result shows that the actor has no drug concealed in his stomach, then he will be released.
He claimed the comic Actor will be released if after third excretion, no drug is found. This is in line with the NDLEA standard operational rule, that says suspect should be released after third excretion.
Ajayi further said Baba Suwe will only get an apology from NDLEA as he should take this as a sacrifice in the war against drugs.
He ruled out the possibility of the actor taking legal action.
Ajayi said: "As far as we are concerned Baba Suwe is innocent, at least for now, it is just normal that when there is reasonable suspicion, we take people in for observation.
Findings revealed that Baba Suwe would likely file a lawsuit against NDLEA for defamation of character.
click the link below to go to...
Nollywood star actor, Baba Suwe Arrested For Hard Drug.
© 2011 Nollywoodgists.com. All rights reserved. This material may not be published, broadcast, rewritten or redistributed without the express written consent of the publisher