Getting A Tattoo Is Not A Sin/Anthony Jefferson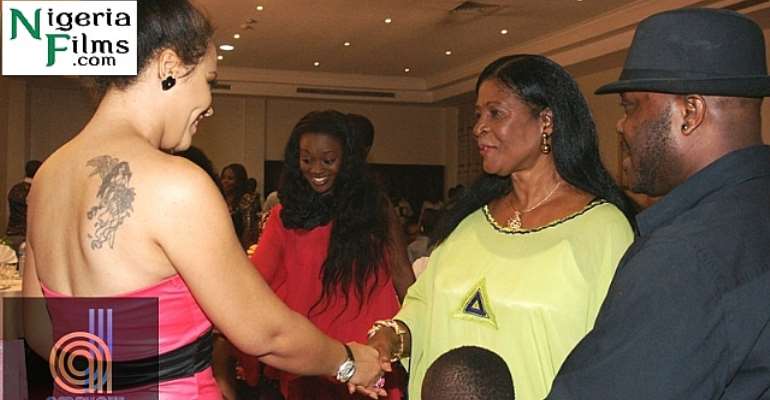 There was a urge debate on whether tattooing is a sin or not after Matha Ankomah one of the country's top actress granted an interview with NigeriFilms.com lamenting on why she will not be getting a tattoo.
Although we did not mention any celebrities' names we had lot of calls from some celebrities who complained on Martha's comments.
After a few months we had another call from one of the country's top tattoo designers (Anthony Jefferson Hanson)who has been behind most of the celebrities' tattoos in Ghana and west Africa.
He stated that, to him tattooing is not a sin and that nowhere in the bible does it say that tattoos are a sin. He also added that since the day the celebrity granted that interview it seems his market has come down among the Ghanaian celebrities. He encourage the youth to get tattooed as it makes them more unique and different.
He also urged us to use our platform to inform people who have been mislead that tattooing is a sin to email him for more about tattooing etc; you can email … [email protected] on more about tattooing.